The practical guide - how to start wearing a baby in a wrap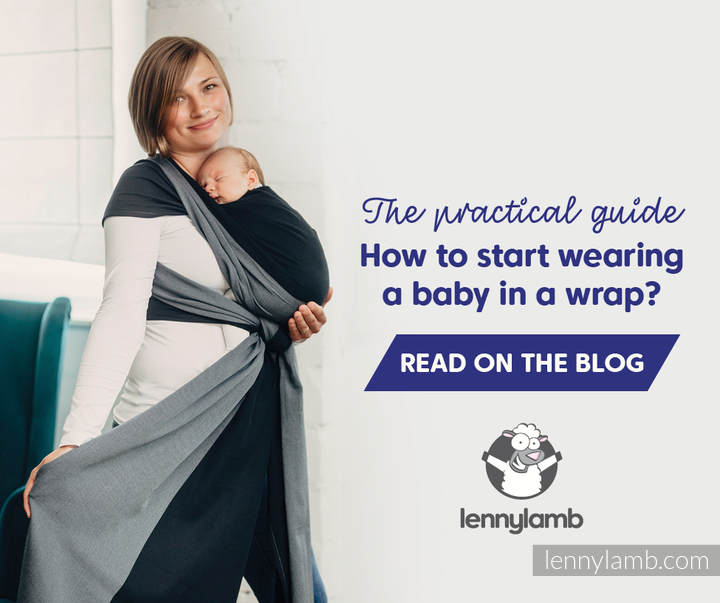 The practical guide - how to start wearing a baby in a wrap.

Young parents are bombarded with contradictory information and are being deluged with doubts, frequently important one.You will find detailed considerations regarding choices in various situations on our blog. Today, however, we want to invite you to follow the simplest path. With practical, though obviously subjective guide, you can start wearing your baby in a sling, even today!
The choice of a wrap
Basic Line
At the beginning, we highly recommend a wrap - specifically this one, which comes from the Basic Line. Choose 4,6m if you are a woman, up to 175 cm height and maximally wearing XL size (or a man with similar body build). Choose L size, if you are bigger. You can always ask us for some advice!
2. Why the Basic Line?
A wrap form the Basic Line is perfect for the beginners. It has proper broken twill weave, it is soft, does not require "breaking", that is mechanical softening. The composition of the stripes makes easier the process of learning, pulling and controlling the edges. It is available in a very good price. M size costs 44,70 EUR/ 50USD.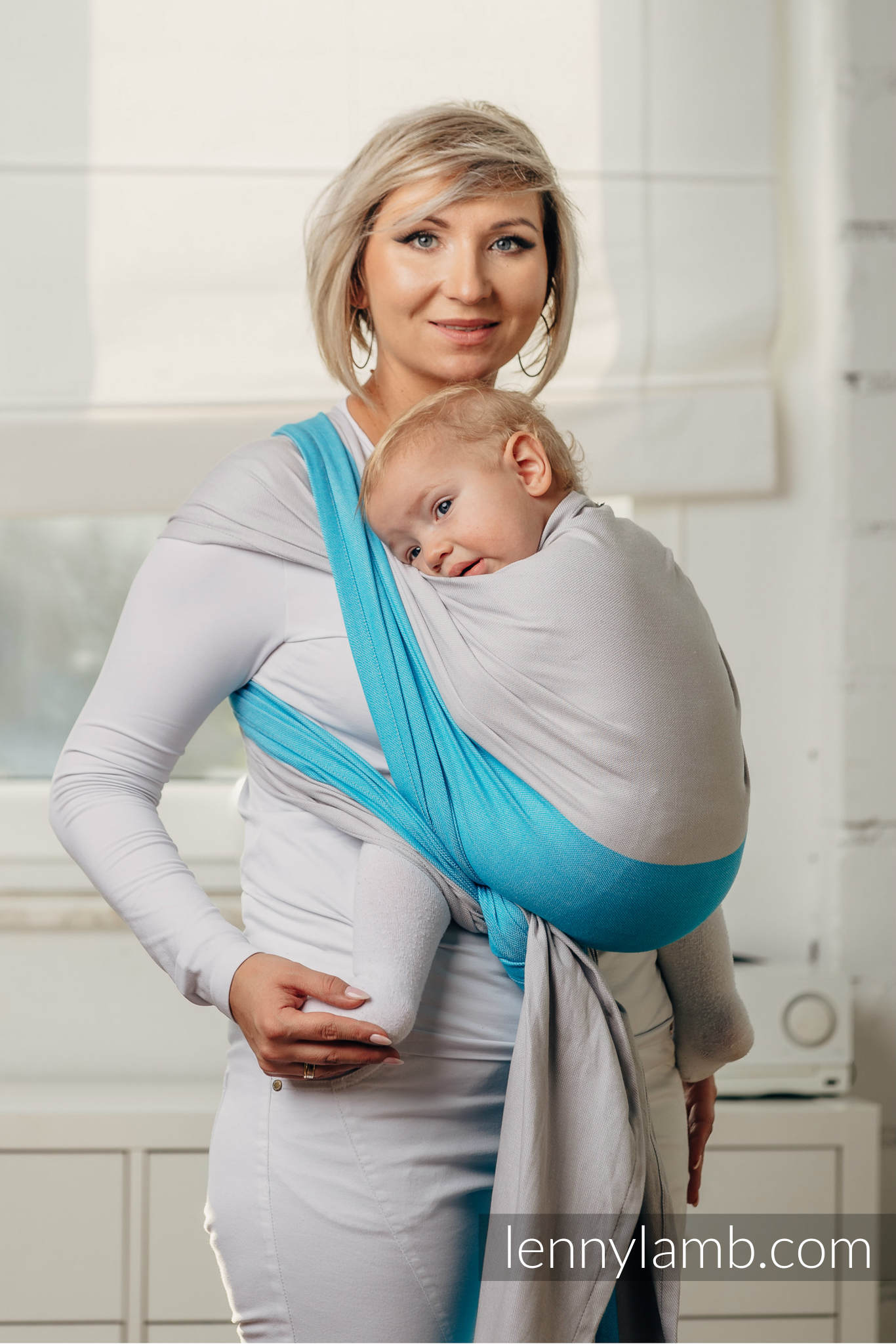 How to learn to tie
The Basic Line
Do not rush when you learn to tie! Do not be a perfectionist! Slow, calm moves, rocking - will calm down you and your baby. Each time you can go further with tying. Step by step, you will do it!
2. Manual
You can learn wrapping from the manual, which is added to each LennyLamb wrap. Pay attention to the position of a baby in a wrap. The manual has photos and description, which demonstrate how to tie the wrap. Choose Front Wrap Cross Carry (FWCC)! Do not be afraid.
3. YouTube
You can learn from tutorials, for instance, Lenny Lamb
4. Babywearing consultant
The meeting with the babywearing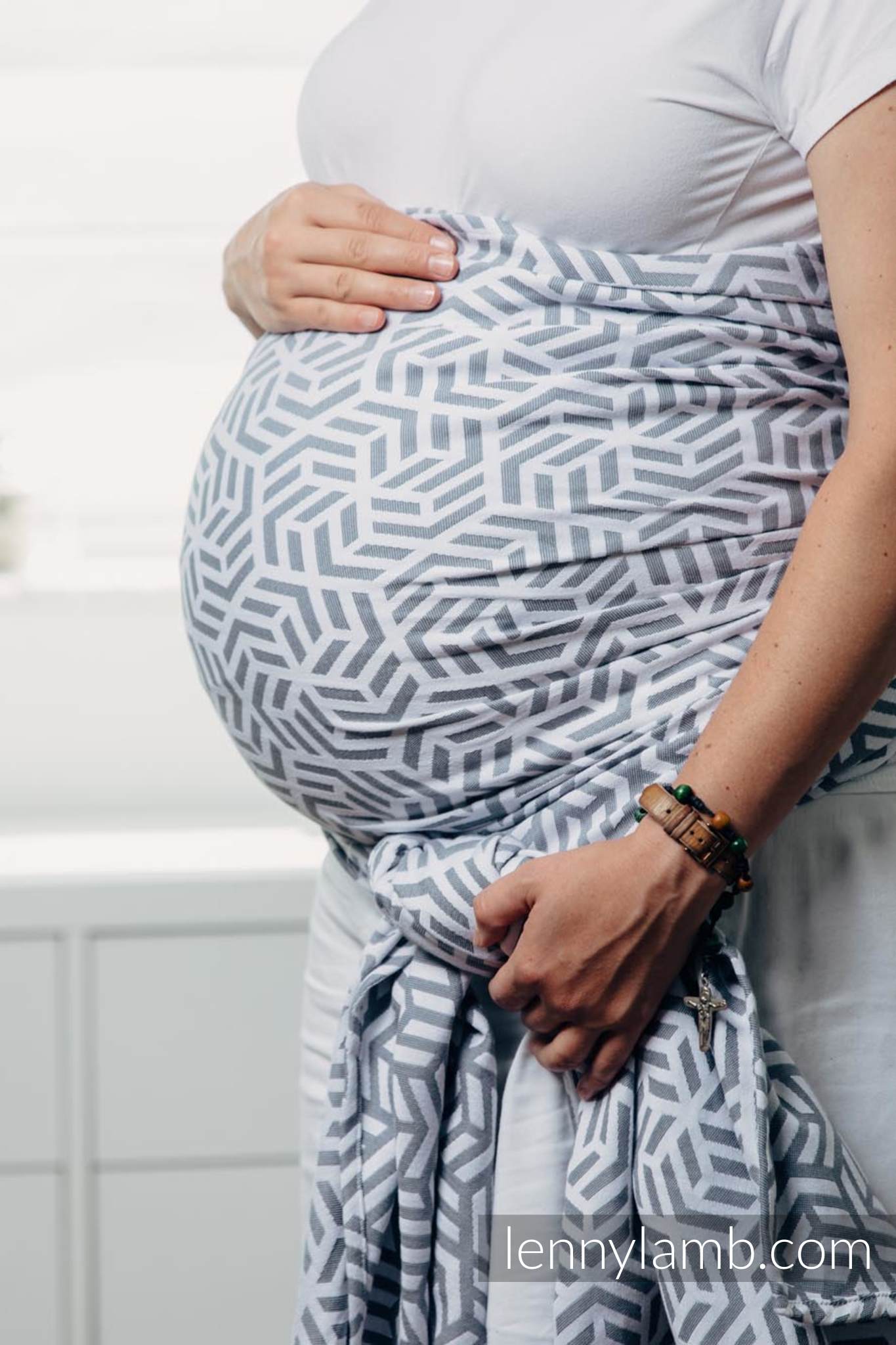 consultant is the easiest and the most certain way of learning the perfect tying. If you can afford it, a babywearing consultant is worth trying!
When to start?
Age of a baby
In this paragraph, we are writing about healthy babies and pregnancy without complications.
Start learning as soon as possible. Pregnancy period is a perfect moment to start wrapping your belly. Not only your spine is unburdened, but also you can learn how to cope with the wrap. When you are after the delivery, it is advisable to use the period of the fourth trimester, when the closeness, tight wrapping and heartbeat are still a natural environment for the baby. It is a perfect time to learn how to tie with dispatch and building close relationship with your dearest little human.
At the beginning, you may wrap the baby for a moment. But we guarantee that the moment you wrap the newborn is the best moment in your entire life!
2. The moment during the day.
Find the perfect moment! The perfect one is when you and your baby are calm. The baby feels when you are disturbed, so it is harder to soothe him/her when you are at loose ends. Use the moment, when the baby is full, but not just after the feeding, his/her diaper remains dry and is not fractious.
There are many wonderful moments ahead of you! We keep our finger crossed!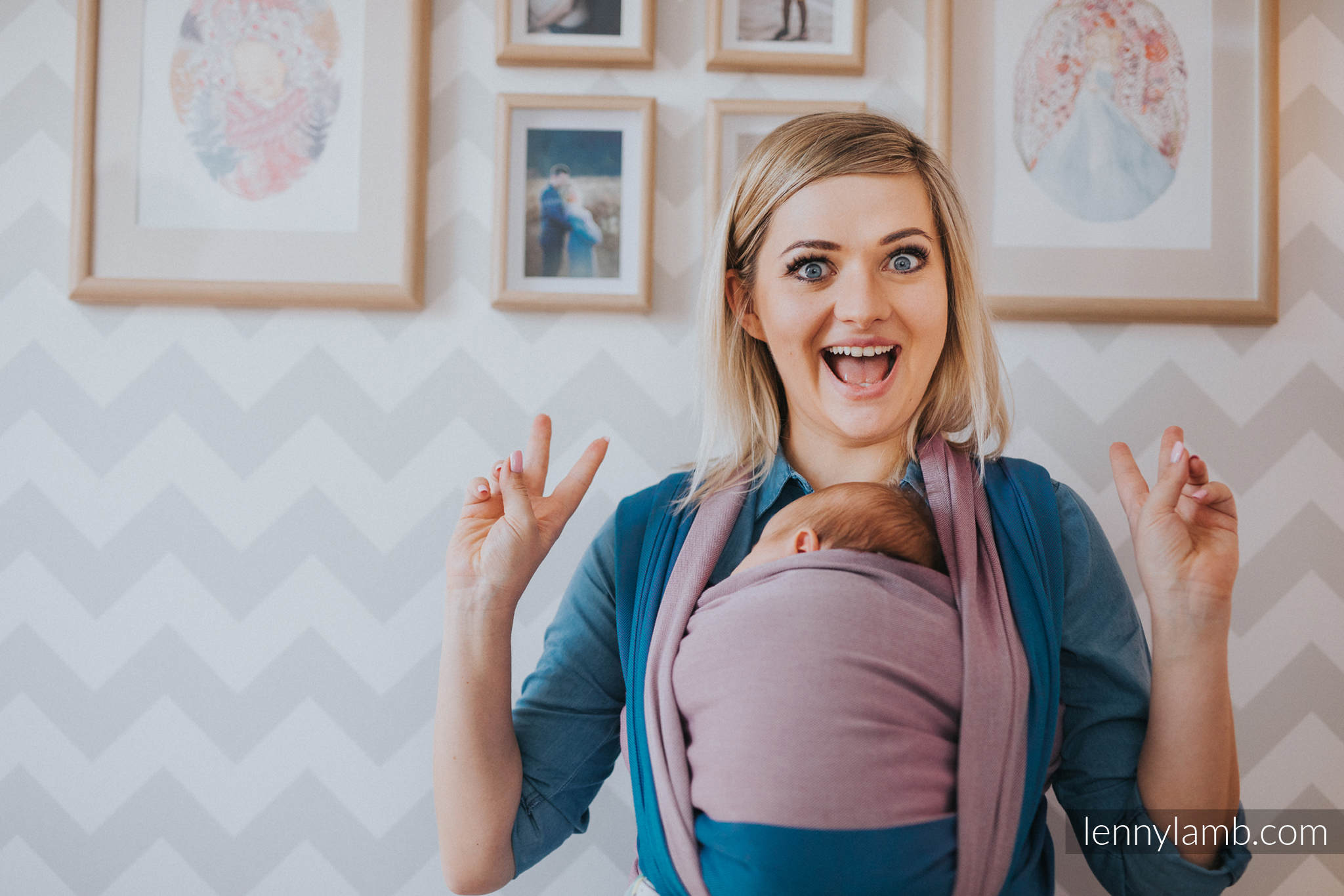 ---