LennyUp is an adjustable carrier that grows with your child! Its shape ideally corresponds with the body of a small baby and in the same time fits the parent very well. It was carefully designed for parents who are searching for a safe, easy and functional way to wear their babies.

LennyUp means:

- Safety: its construction has certificates of compliance with the ASTM F2236-16a norms and PD CEN / TR 16512 : 2015 norms
- Closeness: the possibility of wearing the baby and building the bond from the first months of life
- Comfort: multi-level possibilities to customize the shape of the panel and shoulder straps provide perfect adjustment and ergonomic position of the baby – on every stage of the child's development
- Versatility: one carrier from the small baby (above 3,5 kg) to the toddler (up to 20 kg!); safe babywearing from the second month of life
- Flexibility: two ways of babywearing (front carry from the birth and back carry from the fourth month of life)
- Quality: all manufacturing process located in one place in Poland
- Beauty: unique fabric woven in the LennyLamb weaving studio
- Shelter: adjustable hood which can be used to protect your baby's head
The LennyUp carrier has been acknowledged as a "hip healthy" product by the International Hip Dysplasia Institute.

IMPORTANT: Never carry your baby facing out !
Actual colors and pattern placement may vary from pictures.The difference in color display may be due to different monitor settings.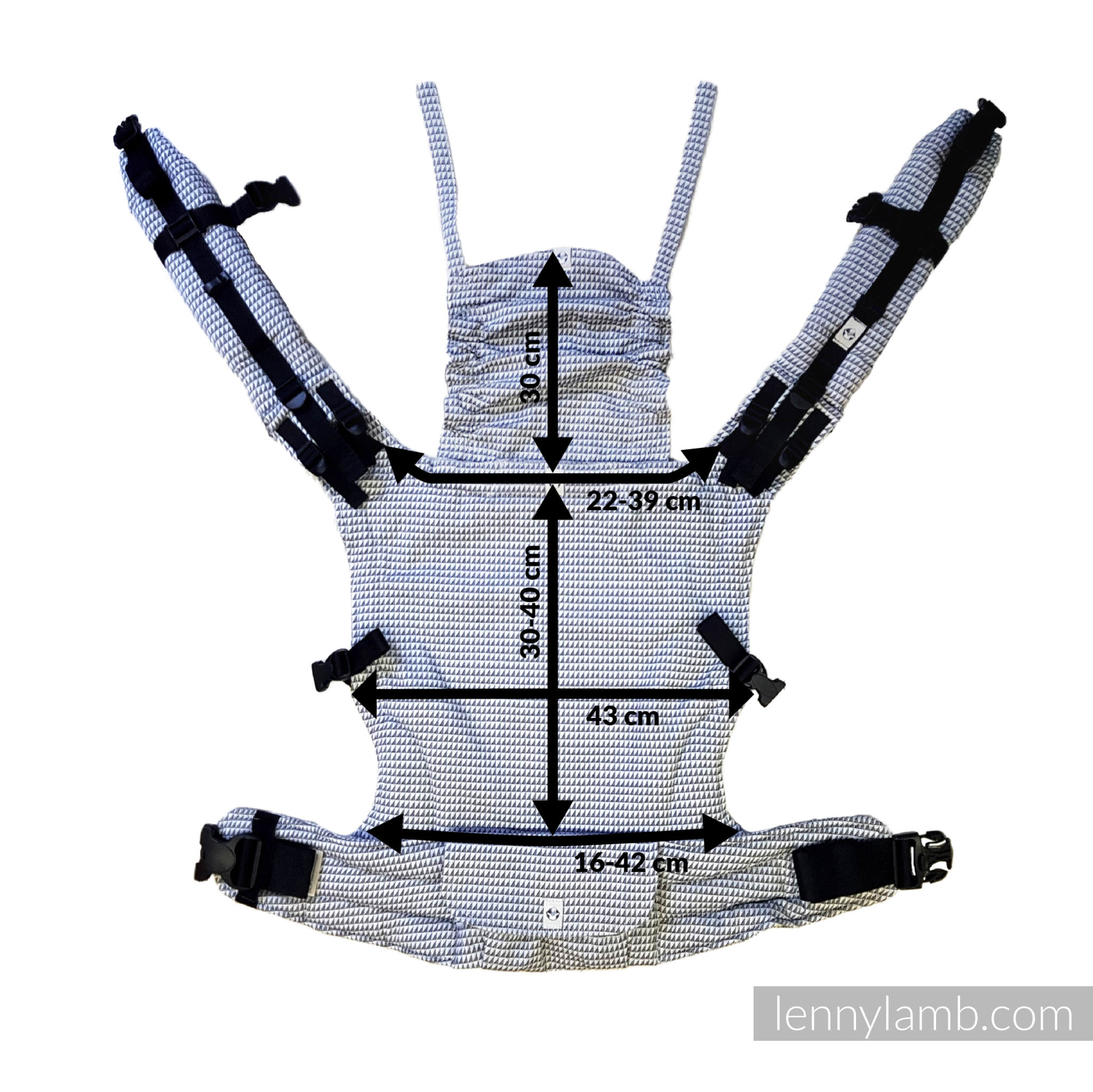 ---
****************************
2nd grade products have some aesthetic defect (double, broken thread, pills, color or pattern difference or other). 2nd grade products can also not be affected by any from above but the fabric used in those products can be unfinished and can require a bit longer time for breaking in or the products were part of the photo session.None of them affects safety. They are as safe as 1st grade products. These products cannot be subject to complaint due to above mentioned defects.


---
Does your wrap come from a true weaving studio, or from a manufacturer that just sources random fabric ? LennyLamb is a true weaving studio.
---
The arrangement of the pattern on the product may differ from the one displayed on the picture.
---