Model's height in the photo: 178 cm
Model's size in the photo: L
Baby's age in the photo: 32 months
Baby's clothes size in the photo: 86
Size of the carrier in the photo: toddler
---
LennyGo - mesh ergonomic baby carrier

Available in 2 sizes

Baby: Age: 4-18 mos.
Clothing size: 74-86
Toddler:Age: 14-36 mos.
Clothing size: 86-104
Babywearing positions
Front "tummy to tummy", back
Put it on & GO!
Simple design, minimum of buckles and fasteners. If you are overwhelmed by too many adjustment possibilities - choose LennyGo - it's a simple, comfortable and proven solution
Easy fit
Soft adjustable shoulder straps and hip belt for your comfort, quick and easy for you to adjust
Comfort on hot days
Light, airy, breathable mesh panel that provides ventilation and protects the baby and the wearer from overheating. 2 mesh colors available: black and light grey
Hood
Deep and non-detachable. It will protect the baby's head if necessary and certainly will not get lost ;)
Safety
The certificate of compliance with safety norms PD CEN/TR 16512:2015 and ASTM F2236 - 16a
Acknowledged as a "hip healthy" product by the International Hip Dysplasia Institute.

---
Does your wrap come from a true weaving studio, or from a manufacturer that just sources random fabric ? LennyLamb is a true weaving studio.
---
Basic Line products don't accept any compromise. You no longer need to choose between high quality and low budget. These products meet the highest standards as far as the fabric quality, ergonomic construction and the users' comfort are concerned - at the same time their price is very affordable.
---
Straps adjustment range: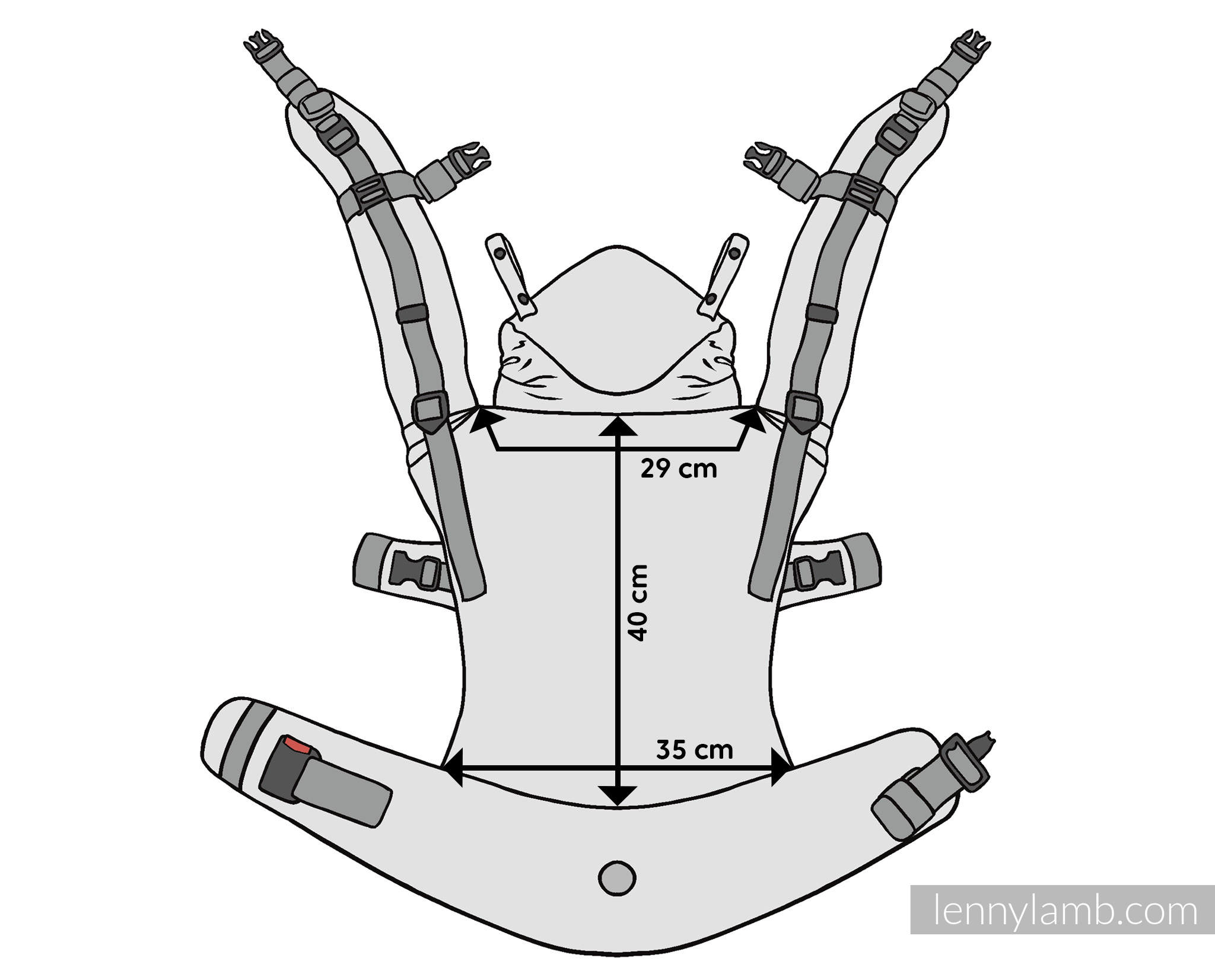 Permissible measurement error +-3cm

---