Onbuhimo - no waist belt baby carrier
For babies who can sit unassisted
Available in three sizes
Standard: Age: 6-18 mos.
Clothing size: 74-92
Toddler:Age: 12-36 mos.
Clothing size: 80-98
Preschool - Age: 2 - 5 years
Clothing size: 92 - 122
Babywearing positions
Back (front carry is optional)
No waist belt
Simple & lightweight construction - if you want the minimum amount of straps and adjustments, this baby carrier is the solution for you. It is also perfect during pregnancy or anytime you do not want to put pressure on your abdomen
Grows with your baby
Very easy adjustment of the panel's width as your baby grows so you can enjoy this carrier for longer. You can also adjust the height of the panel in the Preschool size.
Adjustment for parent
Padded, adjustable shoulder straps ensure a perfect fit and comfort for parents of various sizes
Hood
Standard and Toddler: Adjustable and non-detachable.
Preschool: adjustable and detachable
It will protect the baby's head if necessary and certainly will not get lost ;)
Safety
The certificate of compliance with safety norm ASTM F2236 - 16a
Actual colors and pattern placement may vary from pictures.The difference in color display may be due to different monitor settings.

---
This special weave requires more love 😁 Jacquard fabrics are dozens of different weaves - each of which creates a completely different spatial construction from the yarn 😁 This allows Lenny to weave fabrics that are fluffy, cushy, soft and very supportive at the same time 🙂 Such unique fabrics, however, require exceptional care - their three-dimensional weaves sometimes like to snag. But this very feature that makes the fabric pulls is also responsible for the amazing properties of jacquard fabrics that you love so much ❤️
---
Does your wrap come from a true weaving studio, or from a manufacturer that just sources random fabric ? LennyLamb is a true weaving studio.
---
The LittleLove design is woven in a very special way which gives the fabric its amazing softness and floppiness. Yet it also makes the fabric more gentle and prone to pulls and snags.
---
Straps adjustment range: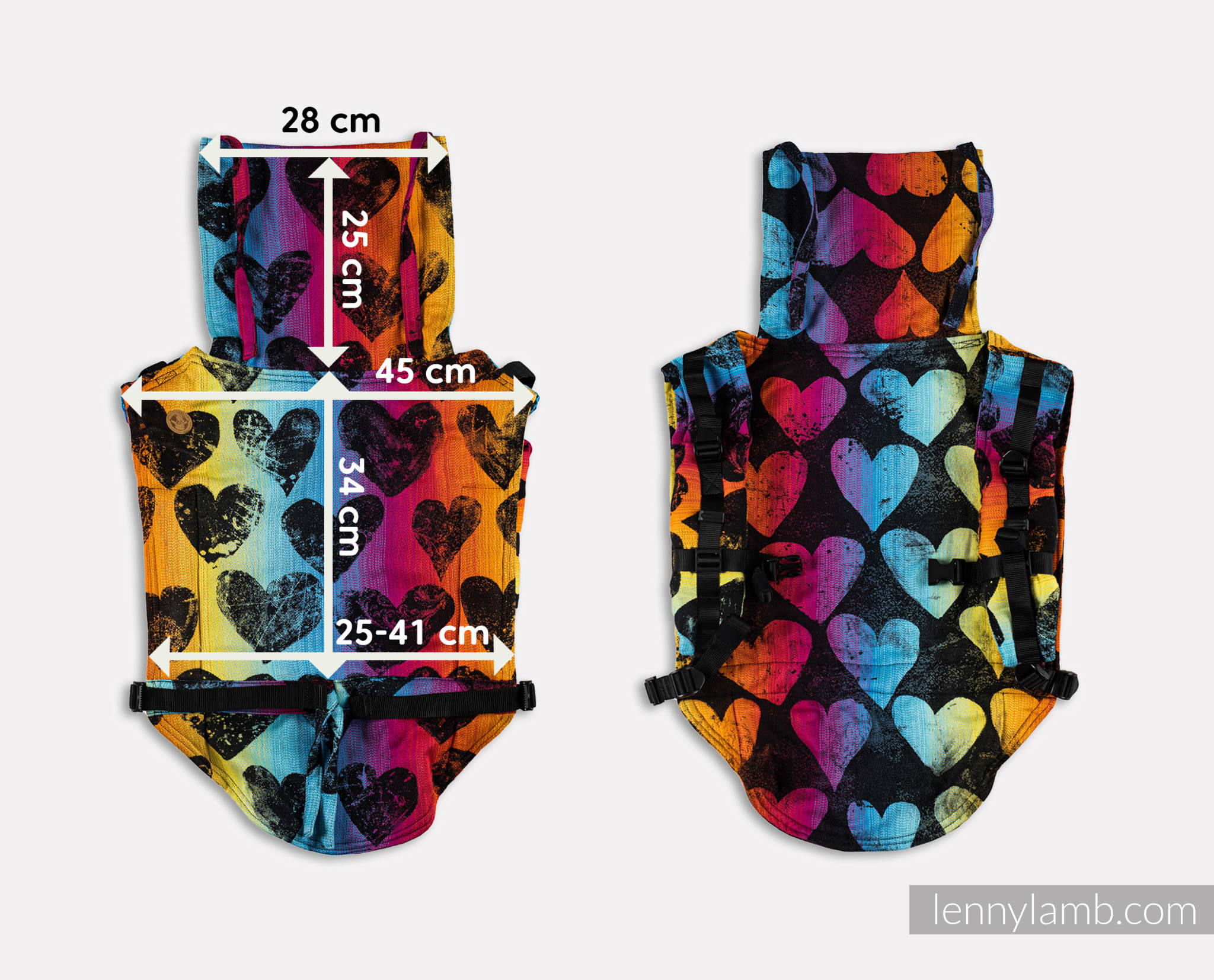 Permissible measurement error +-3cm

---