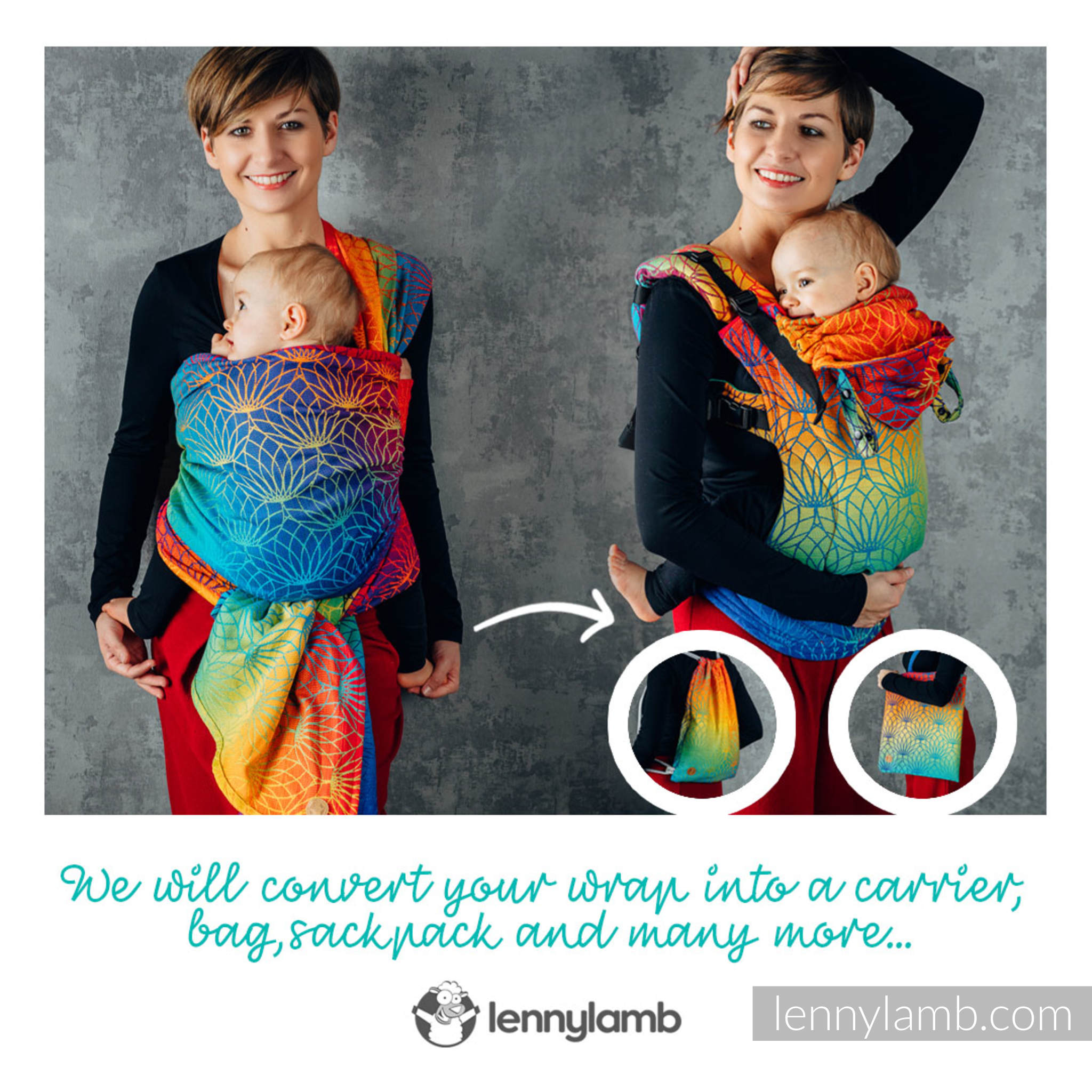 We will be happy to sew the carrier for you. Let's do the conversion step by step!
The conversion prices in euro are here.
Please note that we offer conversion for European Union only.
STEP 1: You send us the details like GSM, length, blend of your wrap; it would be nice if we get the link to see it. We convert other wraps too, not only LL :) In step 1 we need to know which carrier you want. All our certified carriers are here: LennyLamb carriers.
Please note:
All carriers except for the Adjustable LennyUpGrade and Adjustable LennyHybrid come in 2 sizes

We don't convert to preschool size carriers
STEP 2: Our team checks if we can convert your wrap to the carrier you've selected. If so, we prepare the order to be paid and send you the payment link. You pay for the sewing and for the shipping the carrier to you. We also ask you to fill in the form and send the wrap to us. The address for shipping is inside the form.
STEP 3: You pay for the order.
STEP 4: We sew the carrier and send it back to you. We need up to 3 working days. We send all the scraps, too.
We live happily ever after :) If you want to, you can share your photos and tag us in social media: #lennylamb
Contact us! contact@lennylamb.com