So what's it like with that babywearing in winter?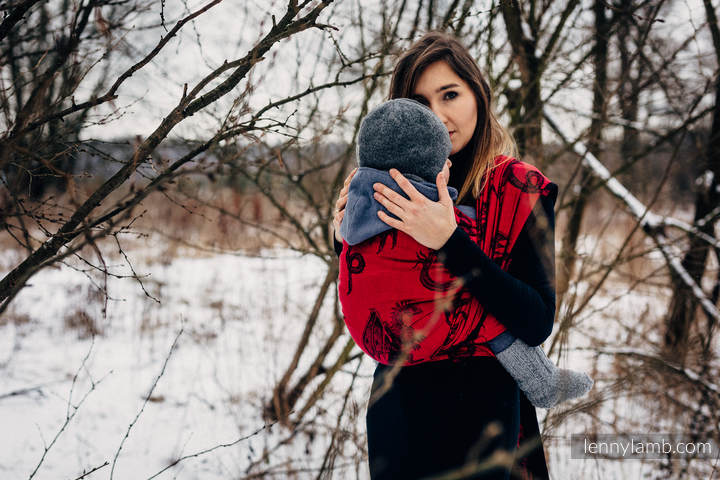 Have you heard the news that the winter of the century is coming? For those who really can't stand the heat - their time is coming. What about the other half of humanity? It is known - if you don't want to get cold, you have to stay closer! And this is Lenny's official position on the upcoming winter.
Why is babywearing in winter a good idea?
Support your and your baby's immune system
Do you dream of strong immunity system for your family? It is largely up to you. Immunity to diseases can't be bought in a pharmacy, you have to earn it and you can start at any time. In all weather conditions you can walk with your child, just dress properly. When you carry your baby in a wrap or a carrier, it's easy to check whether it's warm or not. If your baby is properly dressed, it won't hurt to spend long periods in cold or even very cold air.
Move!
Are you worried about stories about children who, glued to a smartphone or tablet, cannot be pushed out of the house? Don't wait, act now. Take the baby with you, teach good habits from the beginning. When your child grows older, in her/his free time she/he will do what youteach them now. If you don't spend time actively with your child, don't expect a teenager to leave the couch of his own free will and set off on an adventure.
What to wear, i.e. a heating system ;)
You have two options: dress yourself and your child warmly and put on a wrap or a carrier, or dress yourself and your child slightly lighter, put on a wrap or carrier and only then put on a sweatshirt for both of you. The latter method is strongly recommended for newborns and smaller babies (up to 3-4 months of age), mainly due to the greater ease of controlling the position of the child. In both cases remember that when you are close and in motion, it is warmer for you - if you dress yourself and your baby too thickly, just like you would for a walk on your own, you will be too hot.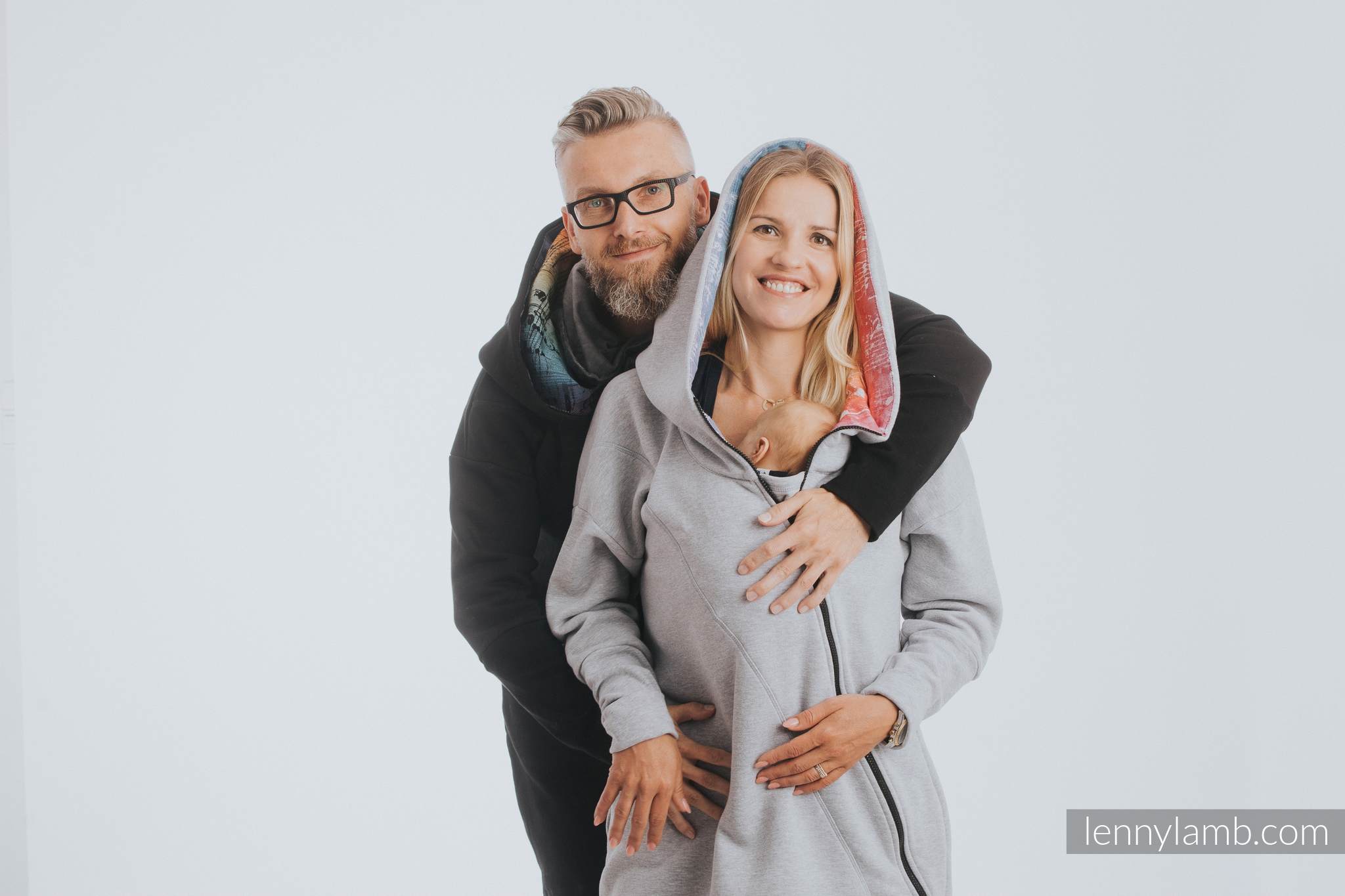 Go wherever you want.
When you walk with your pram in winter, many snow-covered sidewalks are not available to you. And with a wrap or a carrier you can go anywhere, no need to limit yourself to easily accessible places. When planning a walk, you don't need to think about whether someone has taken care of the snow or muddy road you want to walk on.
"Let's go home because I'm cold!
How many times did you think so, when a toddler was walking next to you in the park - too small for a quick walk, too curious for a stroller trip. With a carrier it is easier to reach a compromise - when tiredness takes over, the child goes into the carrier, for example on your back, and you have a chance to warm up by speeding up your step.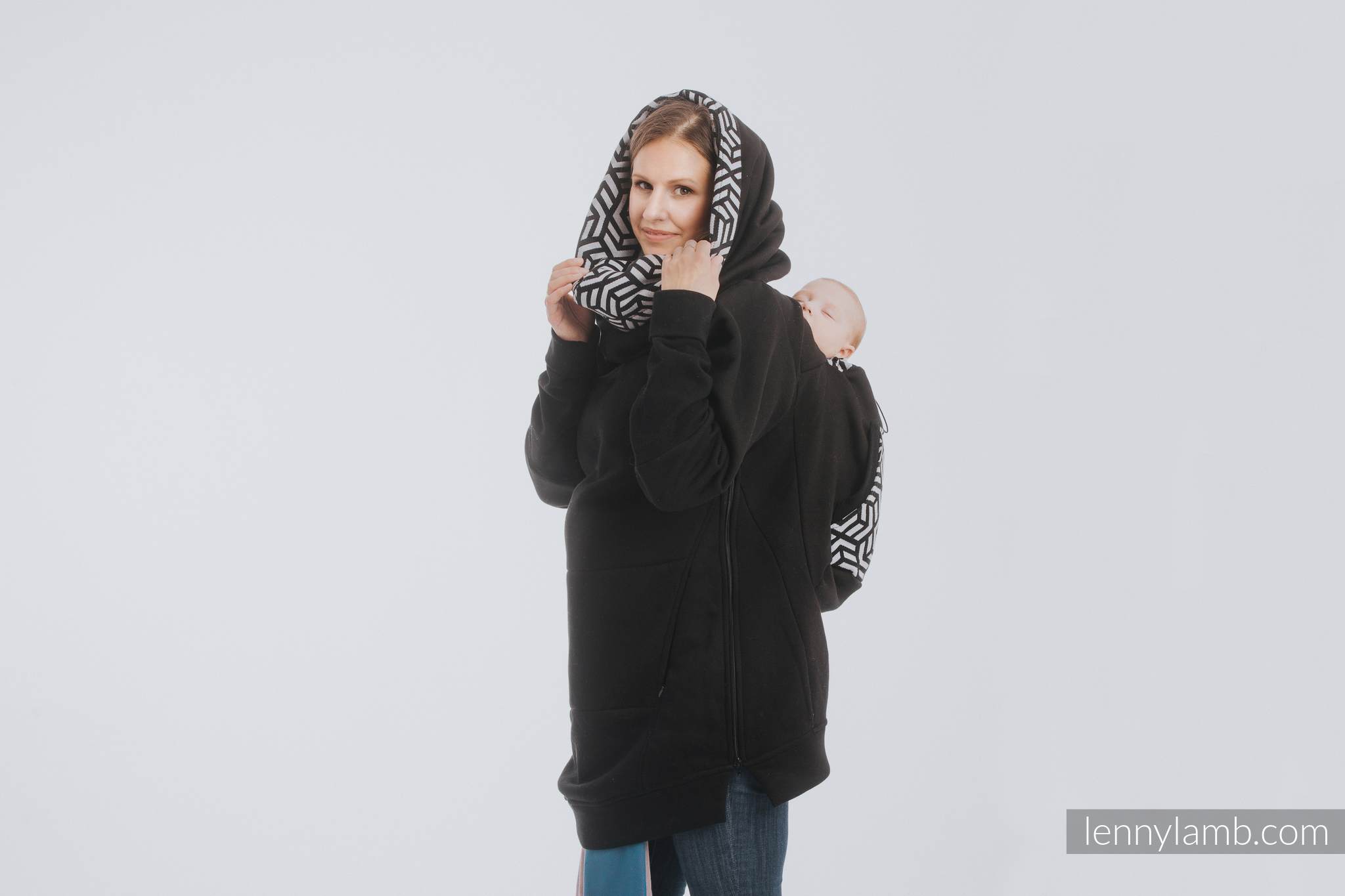 Is it safe?
To make winter babywearing safe, your baby needs to be able to breathe freely. It is also important not to "overheat" the baby. Your confidence in movement is no less important - comfortable shoes should be the basis of your outfit.
Together!
The need for closeness does not disappear at the end of summer, what's more, in autumn and winter we need it more: due to the lack of colors and light we are often caught up in low and depressive moods - closeness and cuddling will certainly help us to overcome them.
Matching your walking duo may require some rehearsals and adjustments, so the first attempts should be made near your home, where you can come back and match your outfit to your unique tandem, the only one in the world. Don't give up closeness because of winter, on the contrary - learn the wintery, wonderfully warming closeness.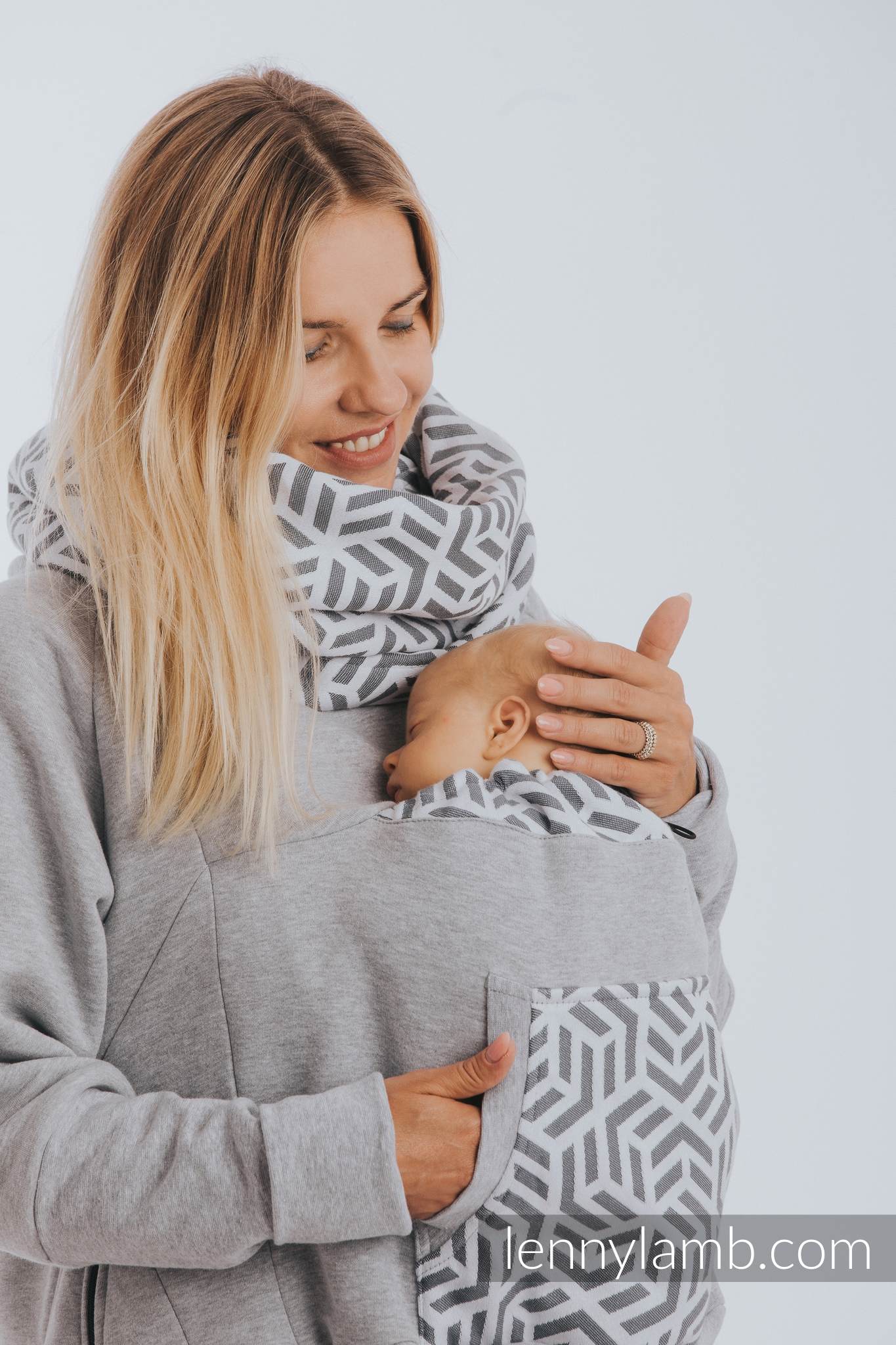 ---