With a baby wrap or carrier - at home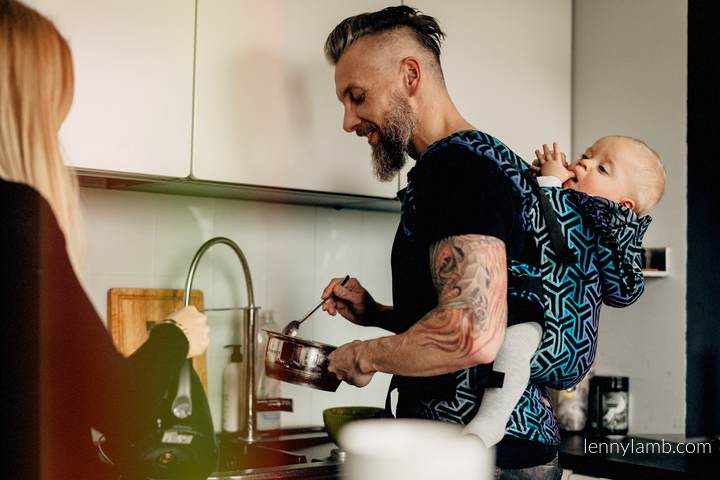 There's a virus pandemic raging around the world, and we're all locked down in our homes trying to get our balance. How to control the chaos? Probably the one with a simple recipe for everyone would win the Nobel Prize, but, trying to distract you and your attention, we want to ask this question again.
A wrap, a carrier or any other help to wear. Why is there so much ado about it? Now that you're staying at home, can it be of any use to you at all?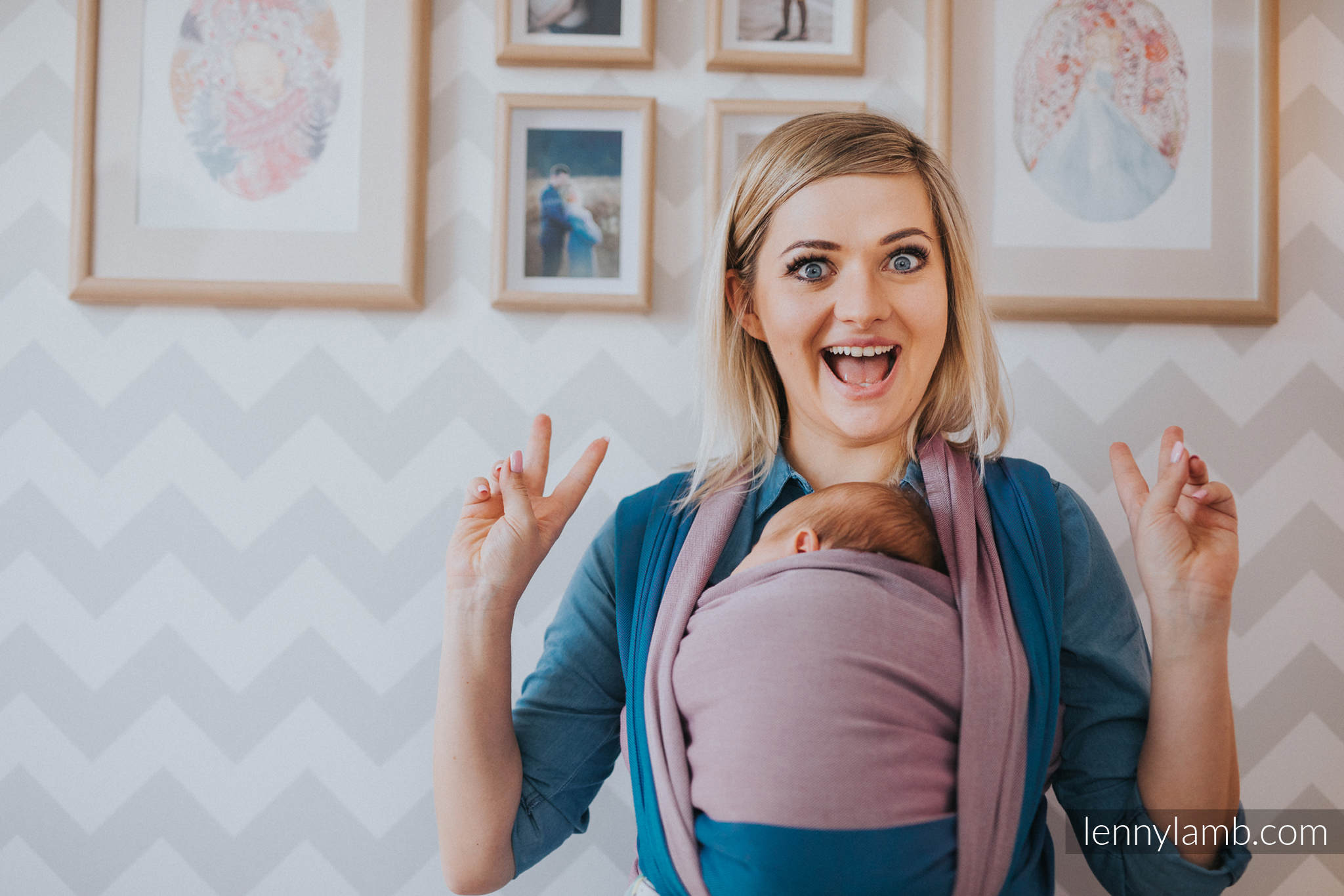 The wraps and carriers had probably been invented earlier than the wheel. It changed over time, adapted to fashion and trends, followed the spirit of the times, transformed itself into various types of stiffened carriers, with rails, buckles, straps, only to finally see that simplicity is the best. Today, this long woven wrap, tied in many ways proves to be a universal solution for almost everyone. Also the ergonomic, soft and highly adjustable carriers made of the wrap fabrics allow you to adjust the shape and size of the carrier comfortably to the bodies of a parent and child. So how can they help us at home? For many parents who have experienced this blessing, it is obvious. Well chosen help to babywear is primarily free hands - useful for everything else!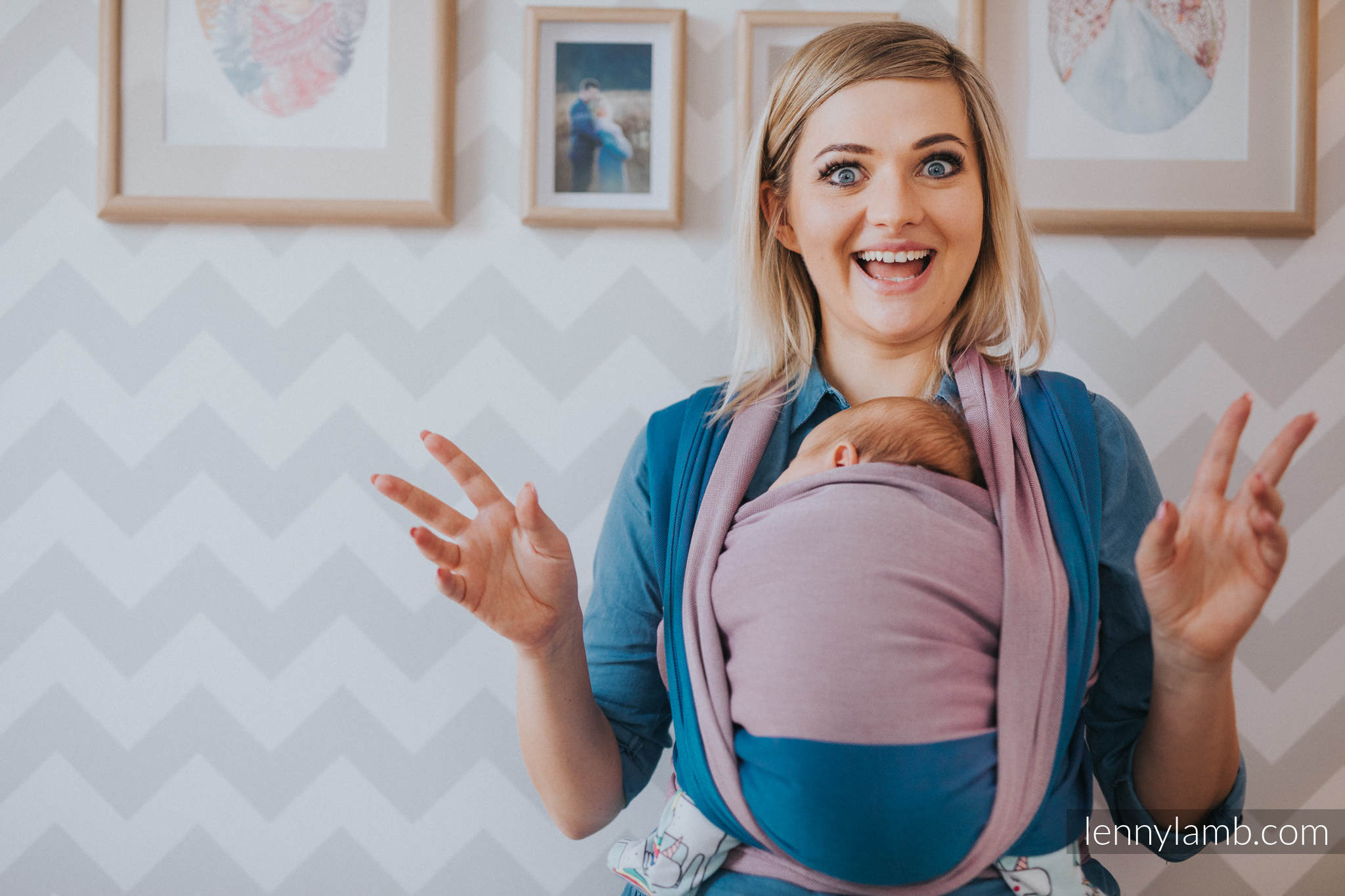 For what? The possibilities are endless, but we all owe it all to how the wrap works - it cuddles, soothes the baby, giving her a sense of security, and gives the parents the necessary independence.
In the first days after the birth, the wrap can be a wonderful companion for the postpartum 'laziness'. It can be used to wrap your postpartum belly, treat it as a blanket, and when the newborn wants to be only on mommy's hands it will effectively free them, for less burning needs like drinking tea or eating a sandwich.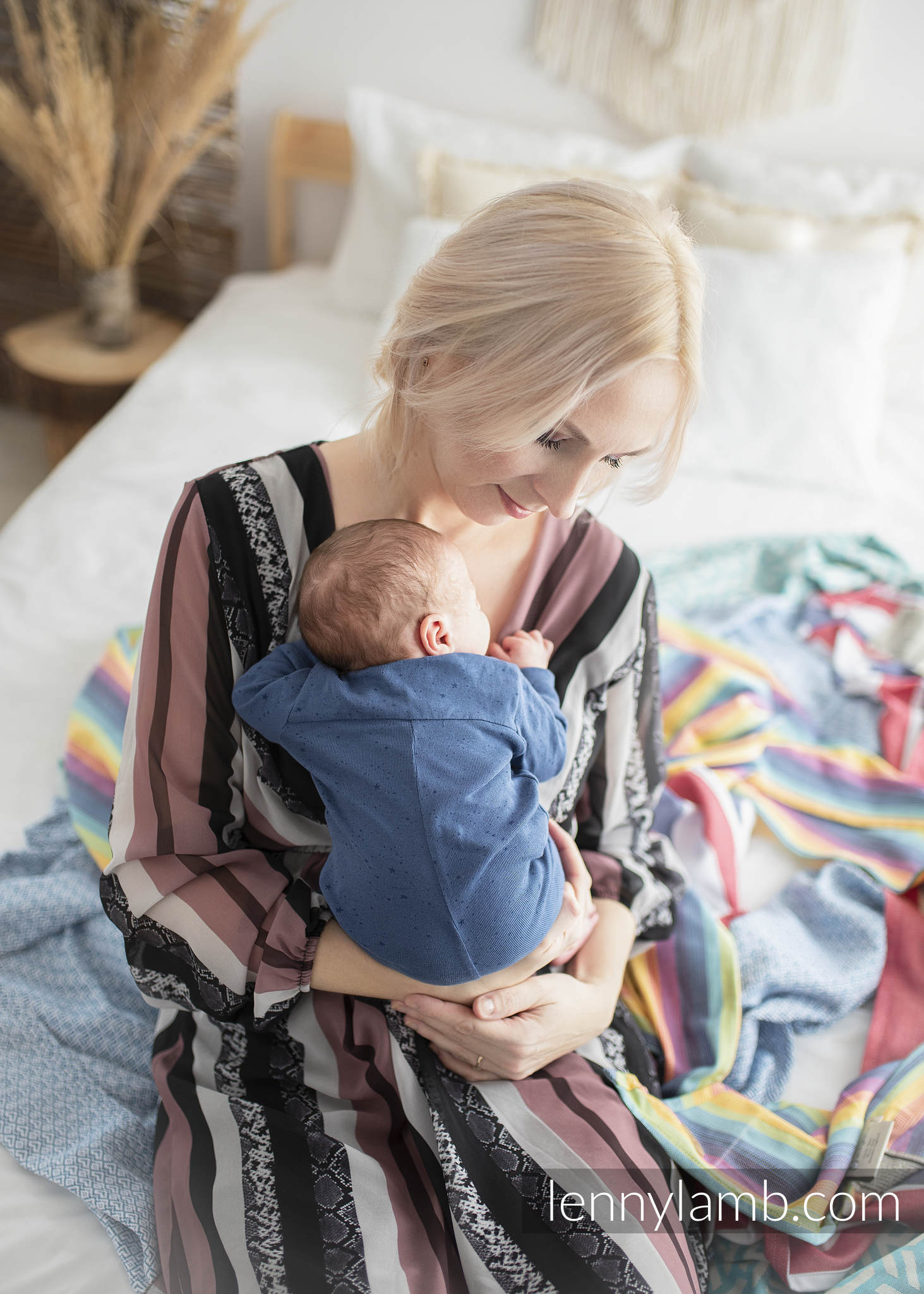 With a slightly older infant, it will be great for putting the baby to sleep, you can do this while cleaning the house or cooking dinner.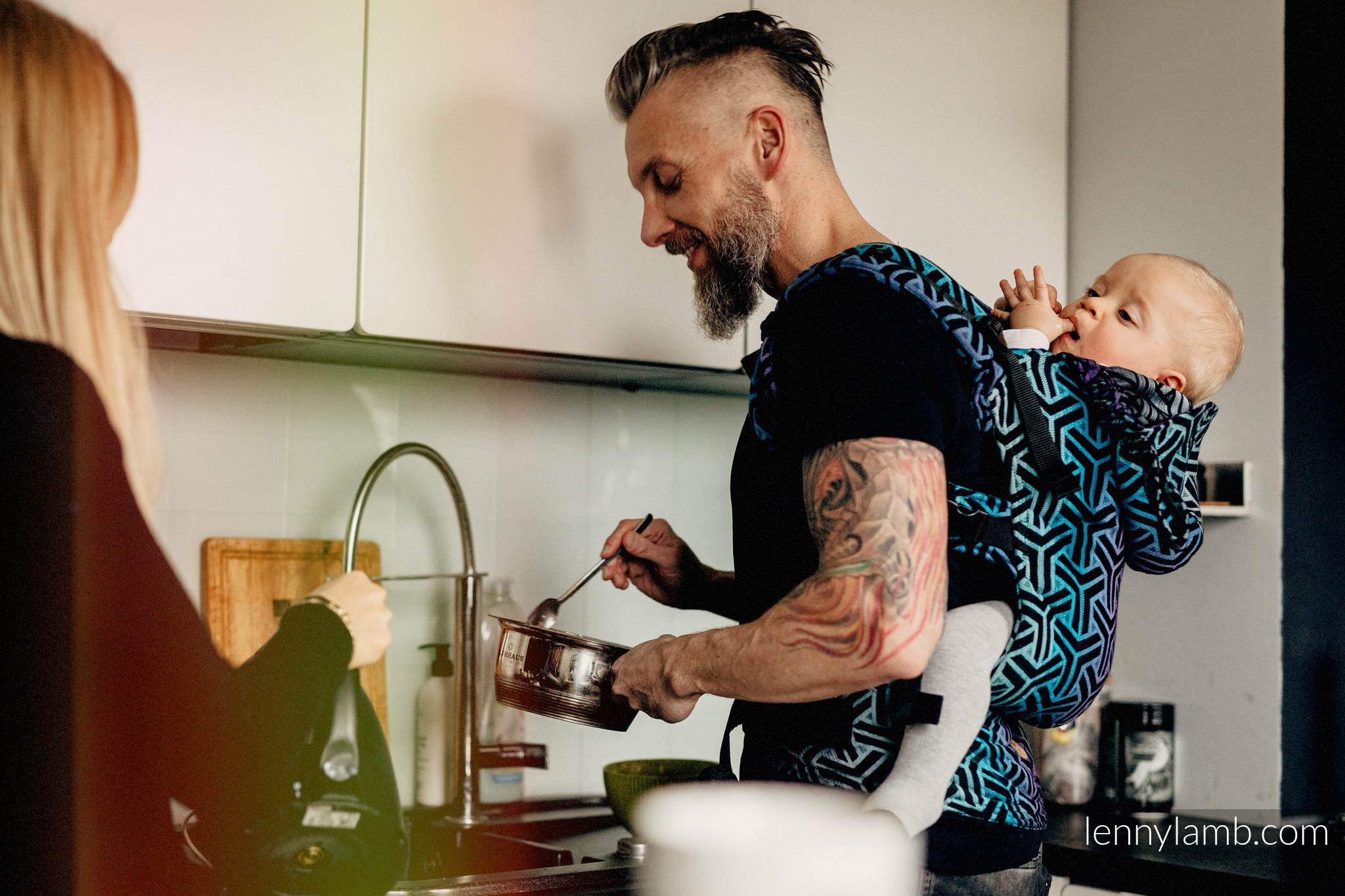 Babywearing can also be irreplaceable for people who, for example, play instruments - a child can be both close enough to the parent and far enough away from the instrument.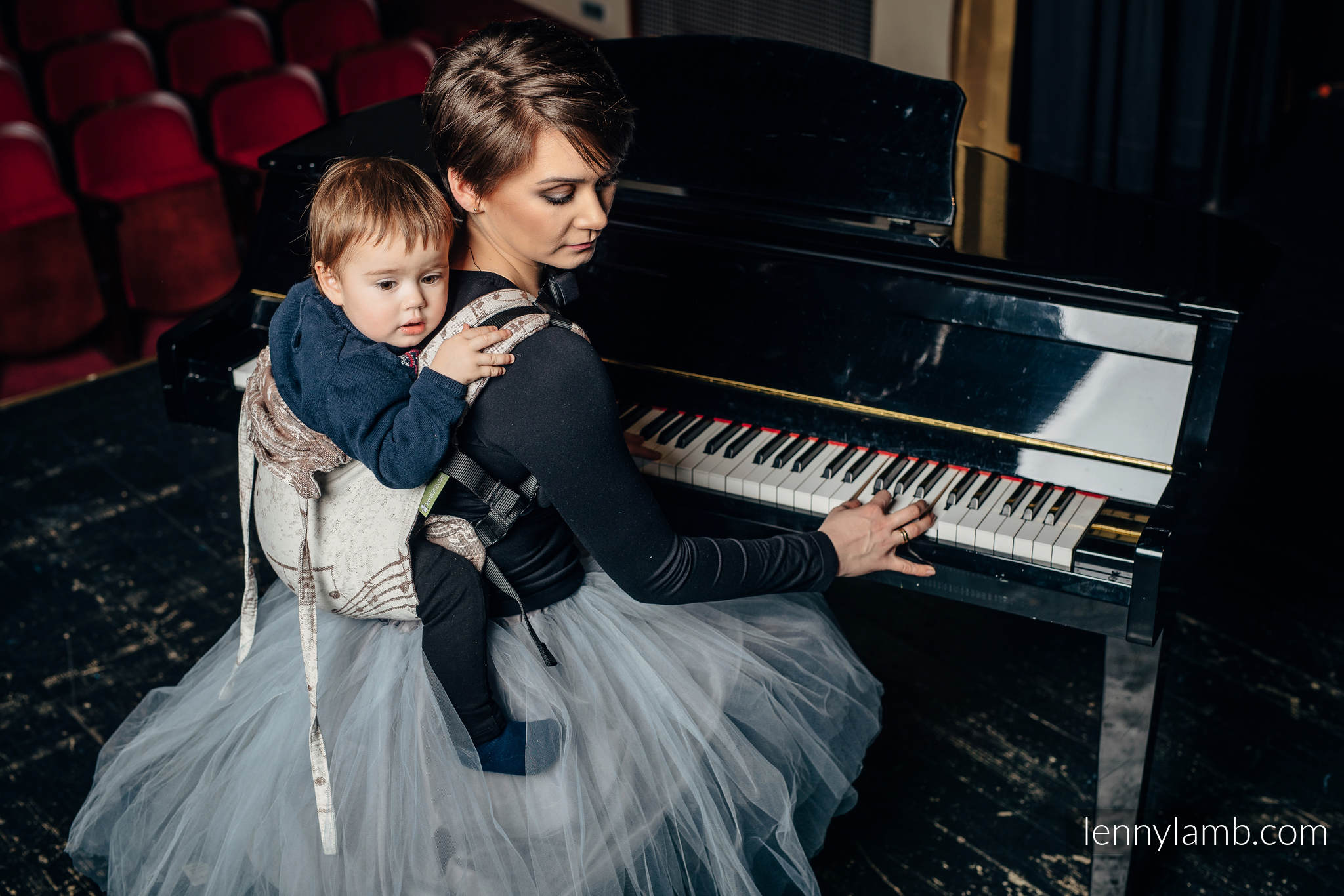 They are also great for parents who want to return to physical activity - it can be long walks outdoors, but they also work perfectly during home training. Dance ? Why not !
Reading and cooking - that's clear! But did you also know that when a baby is in a wrap it will be easier for you to play with older children? At first, of course, as a carrier, but in time it will be a fully-fledged tool for playing. It will be a great tool for playing with a mat, blanket, drag rope, hammock or swing.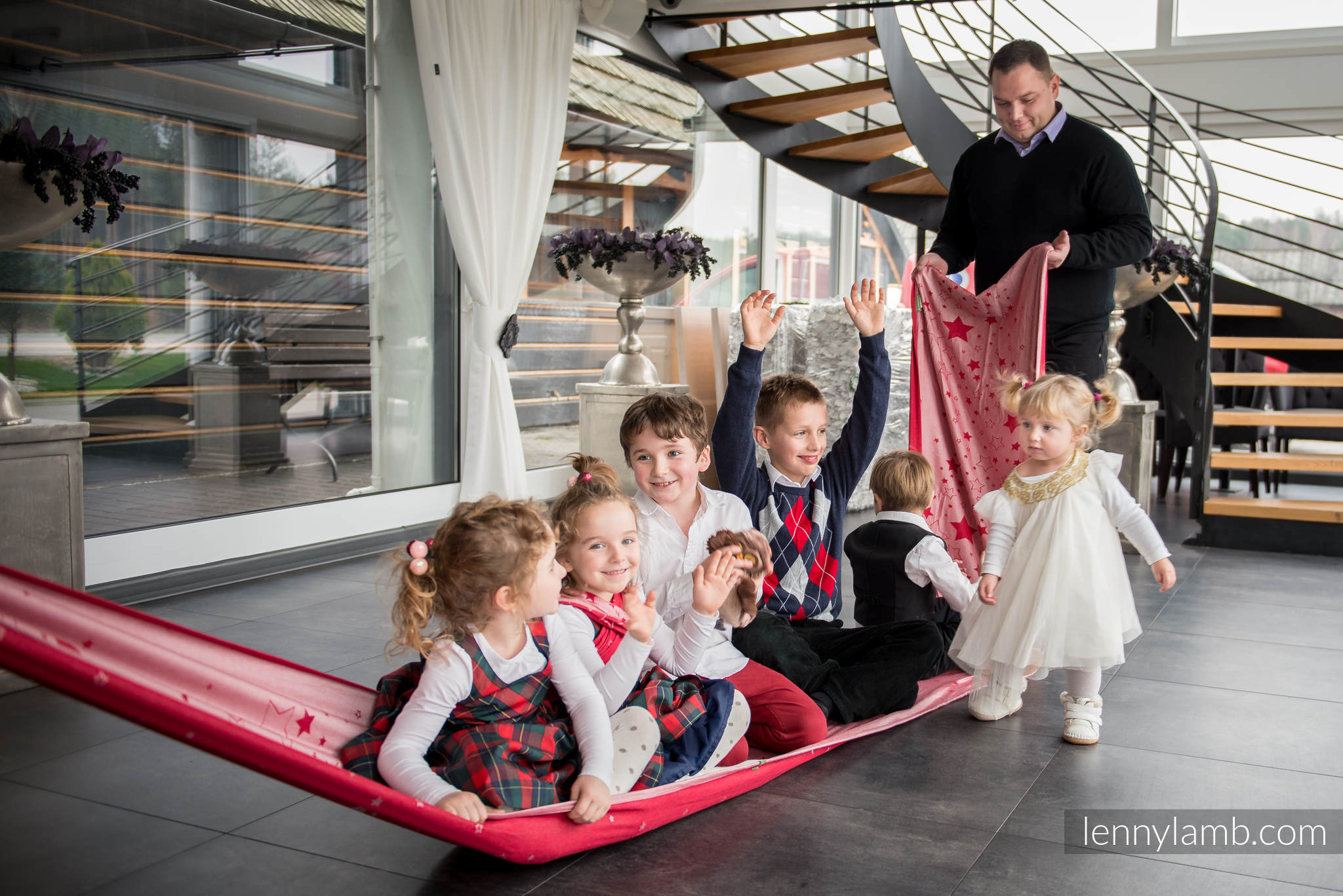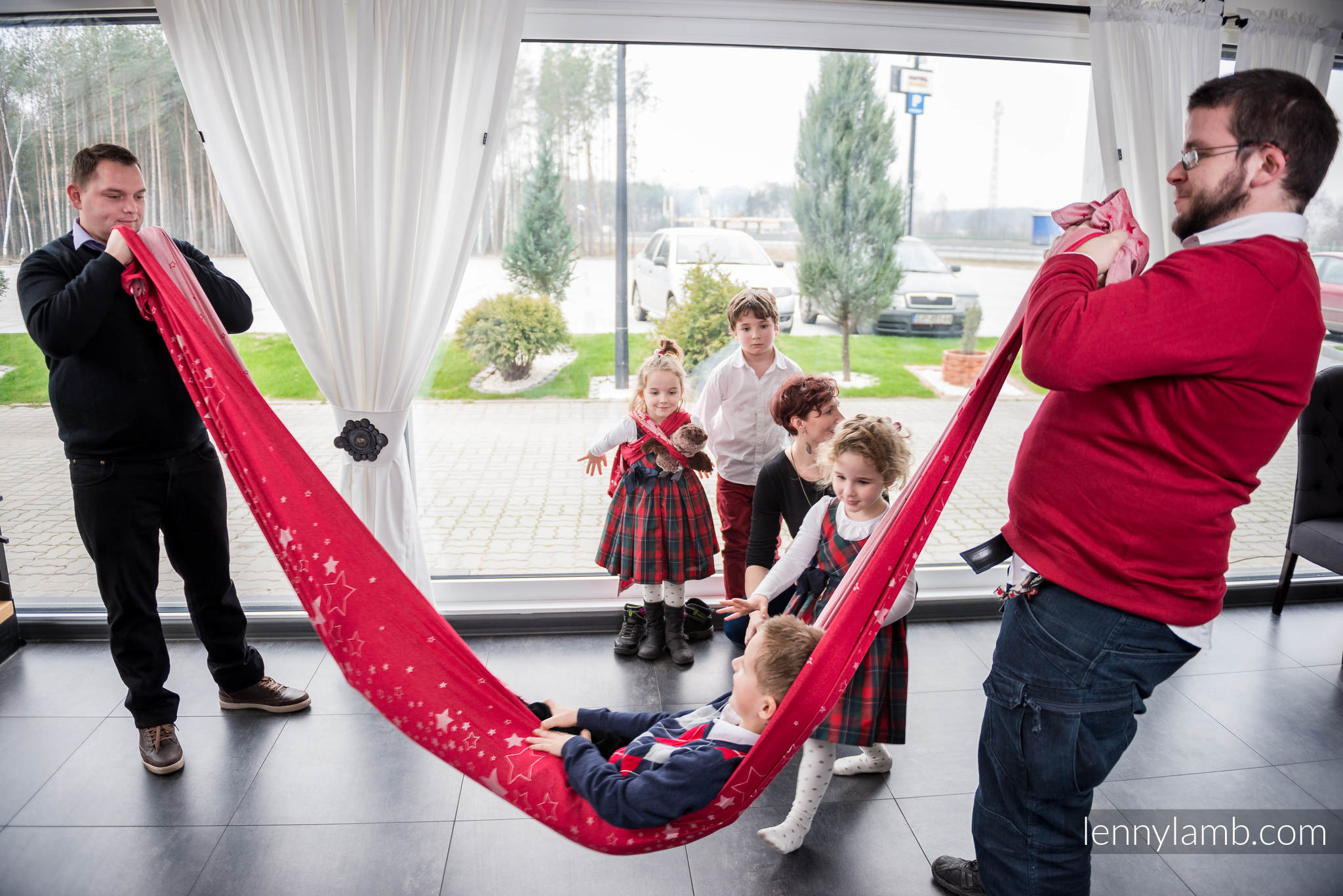 As a mother of four children, including twins, I can only say at the end of the day that in difficult moments, which required a ton of patience and at the same time unlimited creativity, it was the wrap or the carrier that saved me from oppression. Long afterwards, I had an intrusive thought: what if I hadn't known this possibility... - I guess I prefer not to know.
---