LennyPreschool vs. LennyUpGrade - comparison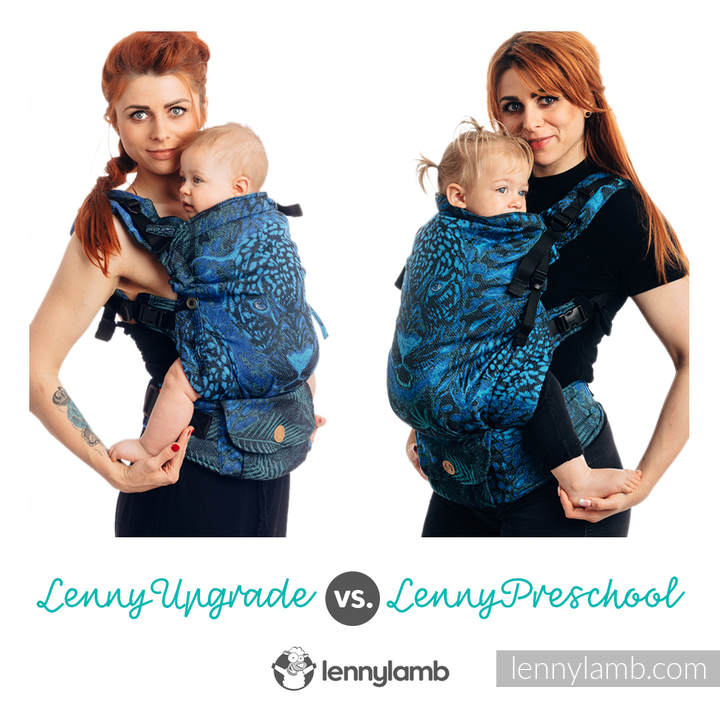 These two carriers are very similar visually, but each of them caters for different needs :) Below we describe the similarities and differences between the two models.
1. Age/weight range: LennyUpGrade will fit much smaller children - 1 mnth. (min. 3.5 kg) up to 2.5 years (max. 20 kg); LennyPreschool is designed for older children - its age range is from about 1 year to about 6 years (max. 30 kg).
2 Dimensions: of course, the LennyPreschool's panel is larger.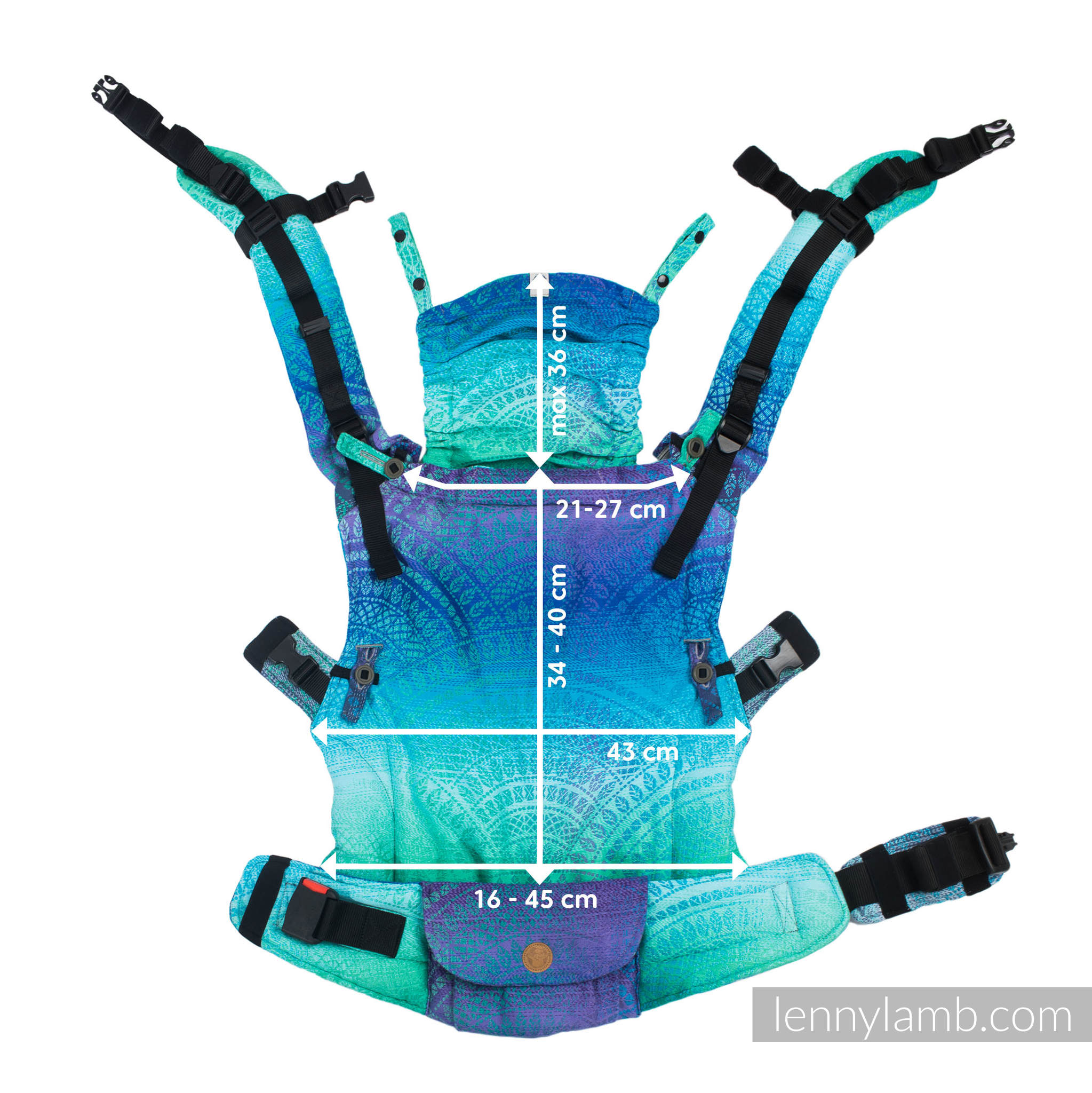 LennyPreschool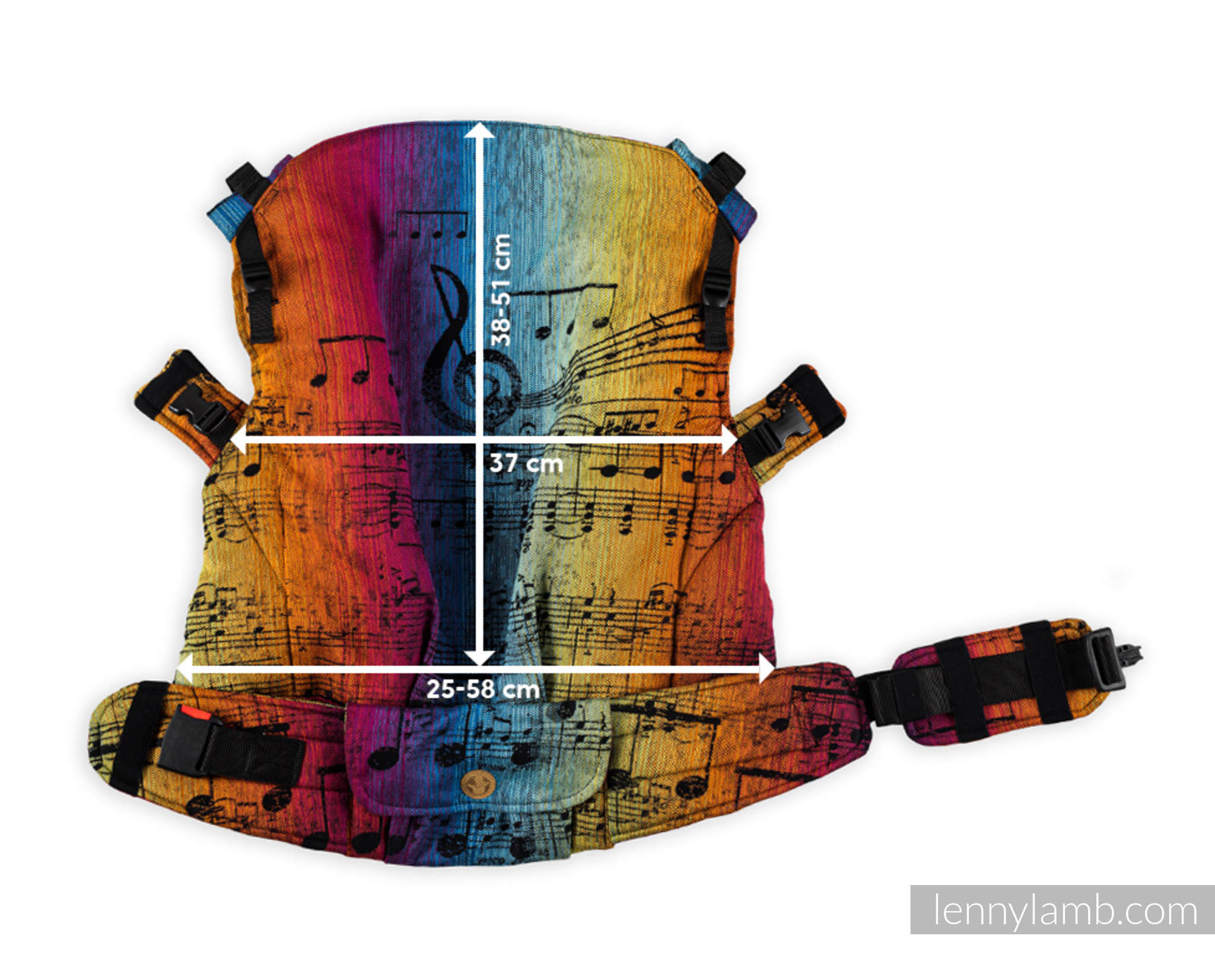 3. Panel: both carriers have an adjustable panel - this gives them a wide age range. However, the LennyPreschool panel is adjustable in 2 places: the width of the panel base and its height can be adjusted. The LennyUpgrade can be adjusted in 3 places: the width of the base, the height and the width of the panel at the baby's neck. This difference is due to the fact that older children no longer need a head support - so the panel does not have to be very tightly fitted in this place. There are also different ways of adjusting the height of the panel. LennyUpgrade uses button adjustment. LennyPreschool is adjusted by tightening the straps on the buckle.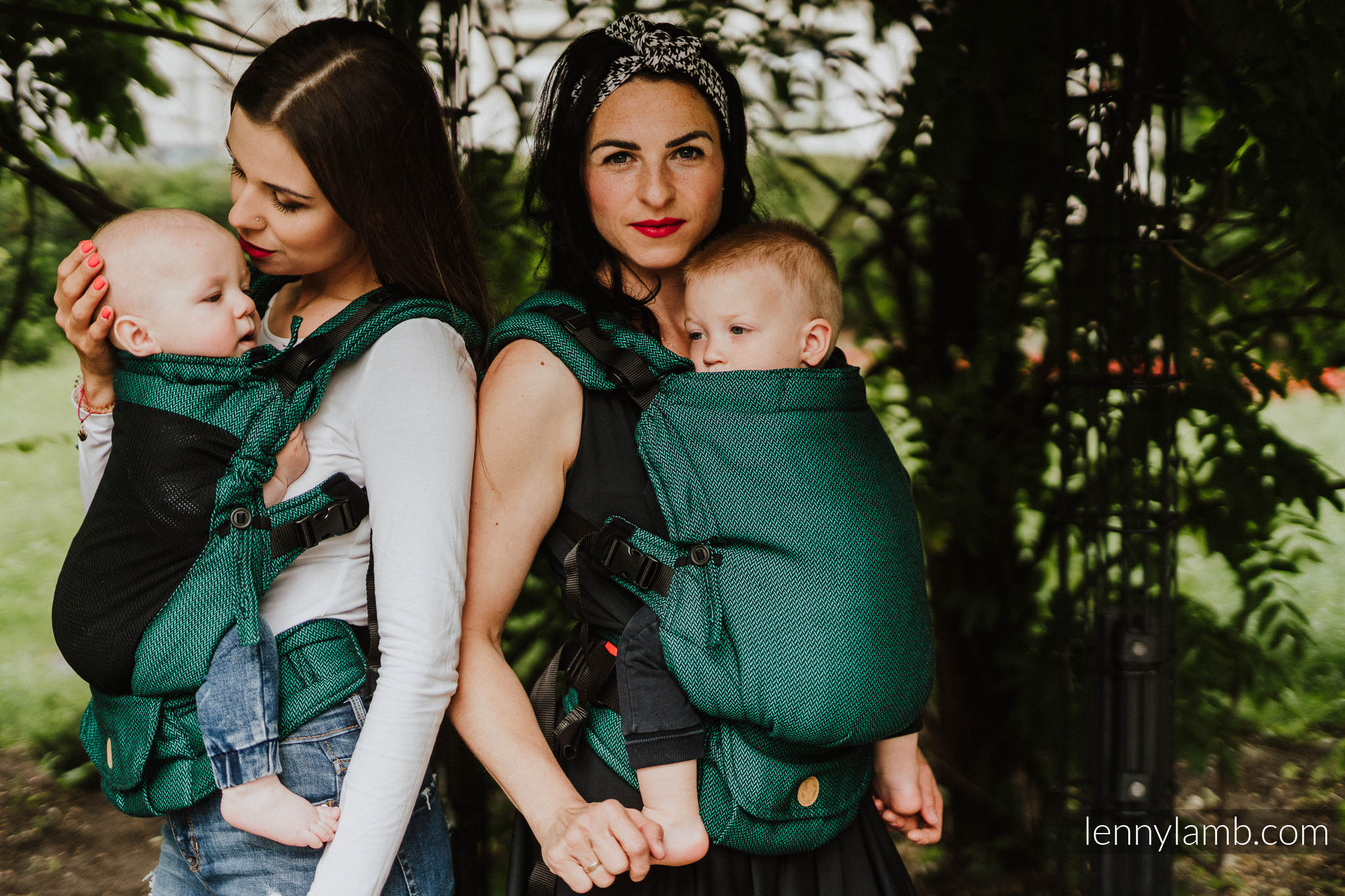 4. Waist belt: LennyUpGrade has an extremely soft and plastic waist belt - very much praised by our customers:) The LennyPreschool has a slightly sturdier, more solid belt. It is still flexible enough to provide comfort (it won't cut in), but it has a solid enough construction to carry a big child well.
5. Fabric: both models are sewn from high quality fabrics which we use to create professional slings and wraps. These fabrics are woven by ourselves in our weaving studio :)
6. Wearing positions: both carriers can be worn in front and on the back. Of course, for older children (LennyPreschool carrier) we recommend choosing the position on the back.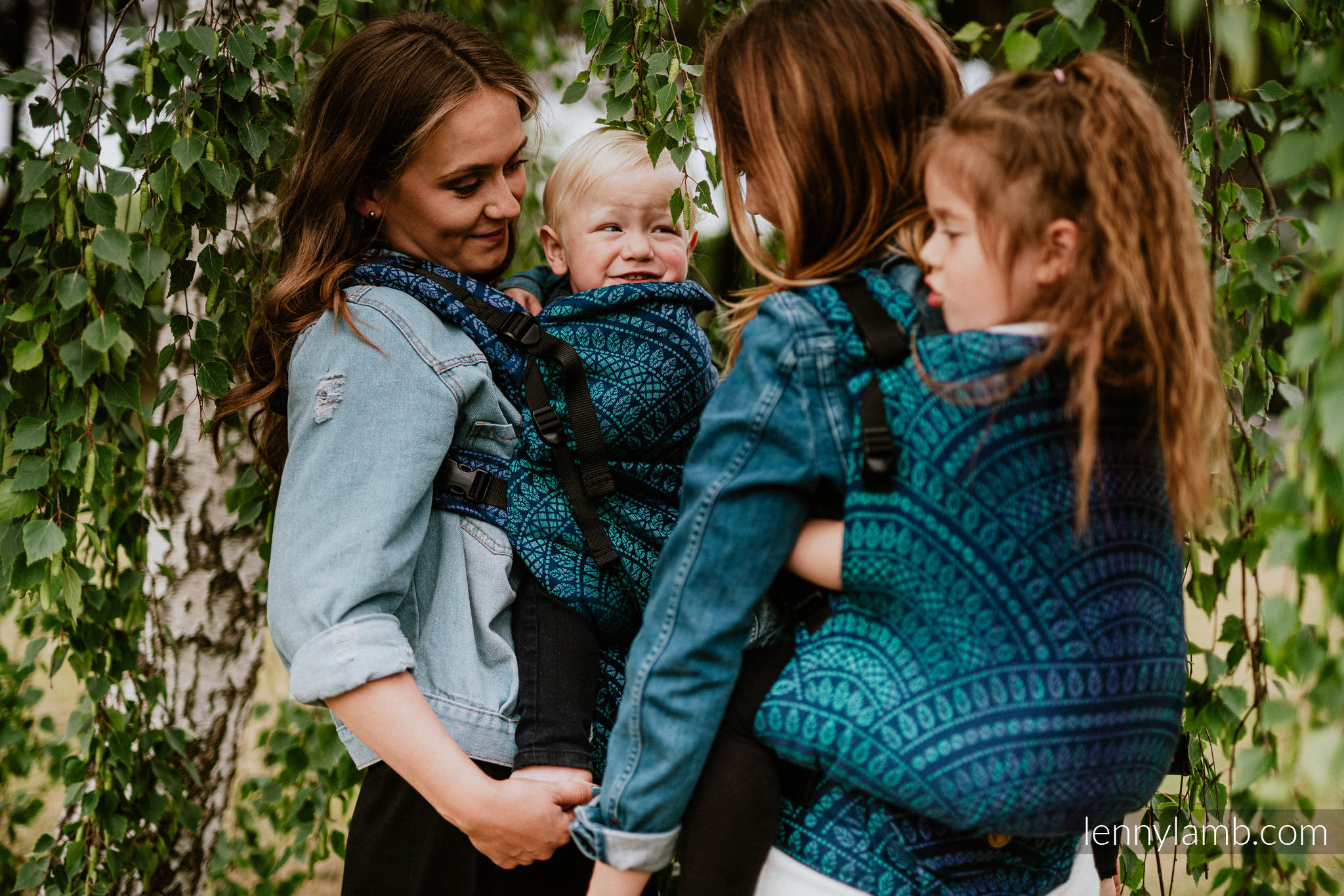 7. Accessories: both models have a handy pocket with a small magnet and a removable hood. While wearing a very small baby in a LennyUpGrade carrier you may want to use a special adapter (available here). It might be helpful in making the shoulder straps longer, which allows fastening the straps under the baby's bum, maximum shortening of the panel and correct positioning. The adapter is sold separately.
8. Safety: both baby carriers are certified according to safety standard F2236-16a ASTM and PD CEN / TR 16512 : 2015.
---