A short story about carrying older children....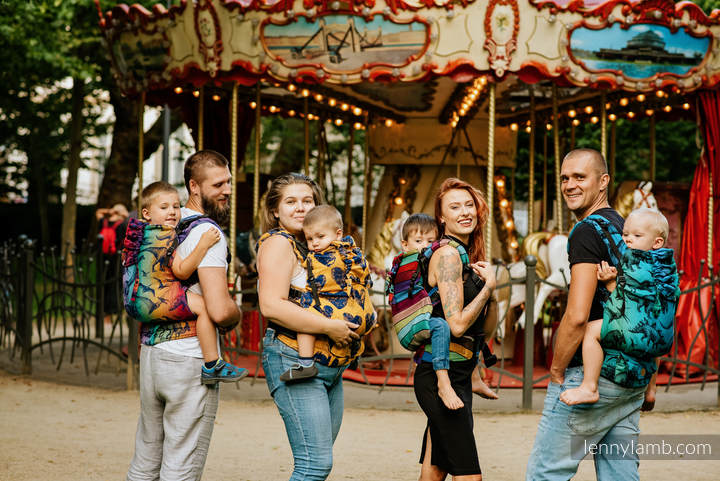 Mommy, can you lift me up?
Here is a piece about carrying older children...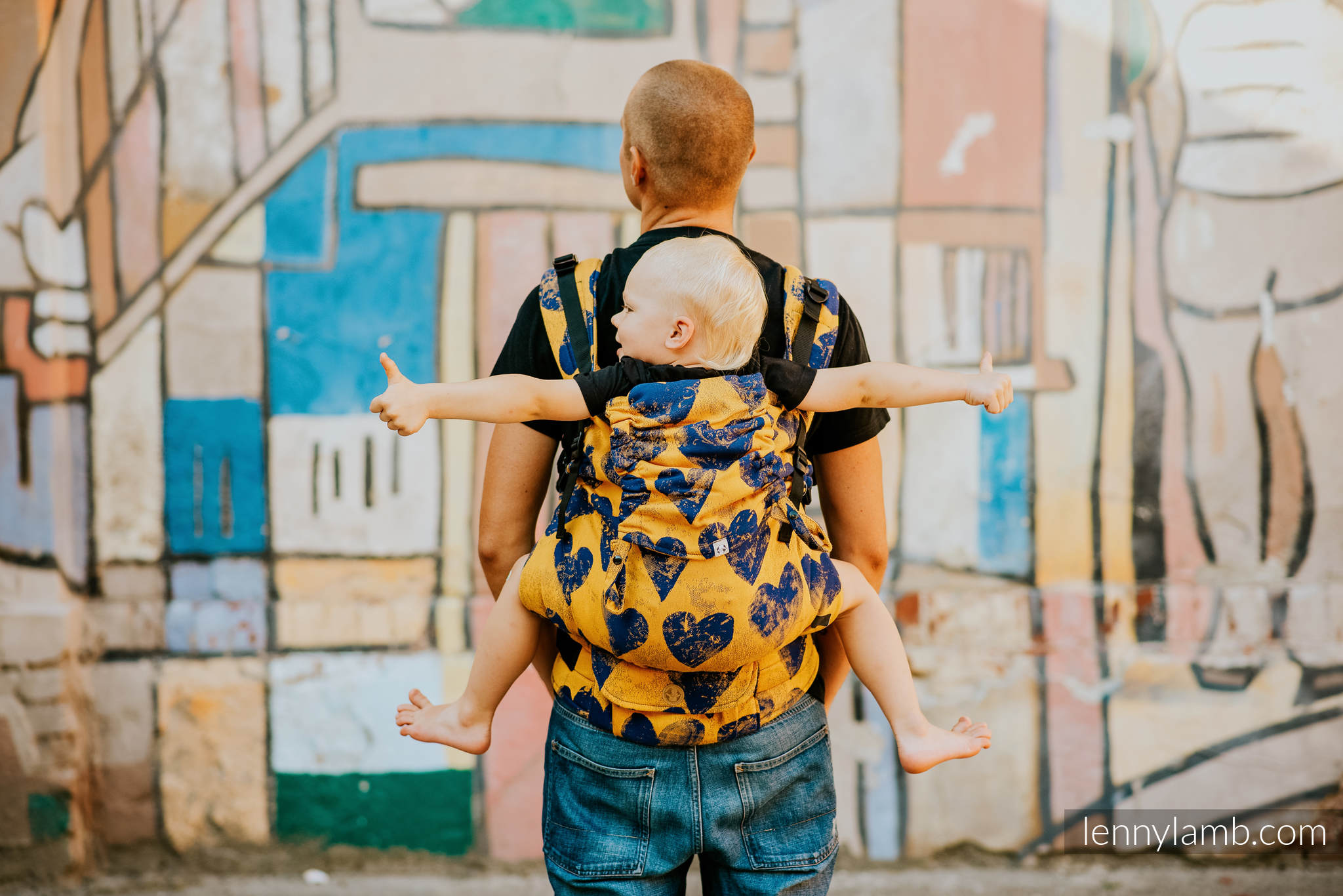 I have this nice memory from my family vacations in the mountains, when we were going down the Jaworzynka Valley to Kuźnice from the Pass between the Kops. It was hot, the sixth hour of our hike was passing, when my less than 3-year-old daughter finally said: I'm tired! I took out a carrier from my backpack, put her on my back and we went on. The potato pancakes at the tourist bar tasted great that day!
As a doula, parenting support, and babywearing consultant all in one, I quite often encounter the belief of new parents that once a baby starts walking, they...... will just walk. Just like that, independently and always! What surprise is painted on their faces when I make them realize that not only will they be carrying their baby for much longer, but that it is perfectly normal. I myself recall those moments of holiday trips, autumn trips to the woods, activities organized for my older daughter, with my younger one in the carrier. And not only because a 2 or 3 year old was already tired, but also because until the age of three she liked to take a short or longer nap between 12:00 and 14:00 during the day. Can you imagine sitting at home just because the baby is sleeping? Can you imagine running through the forest paths or on the beach with a stroller? Yeah...me neither...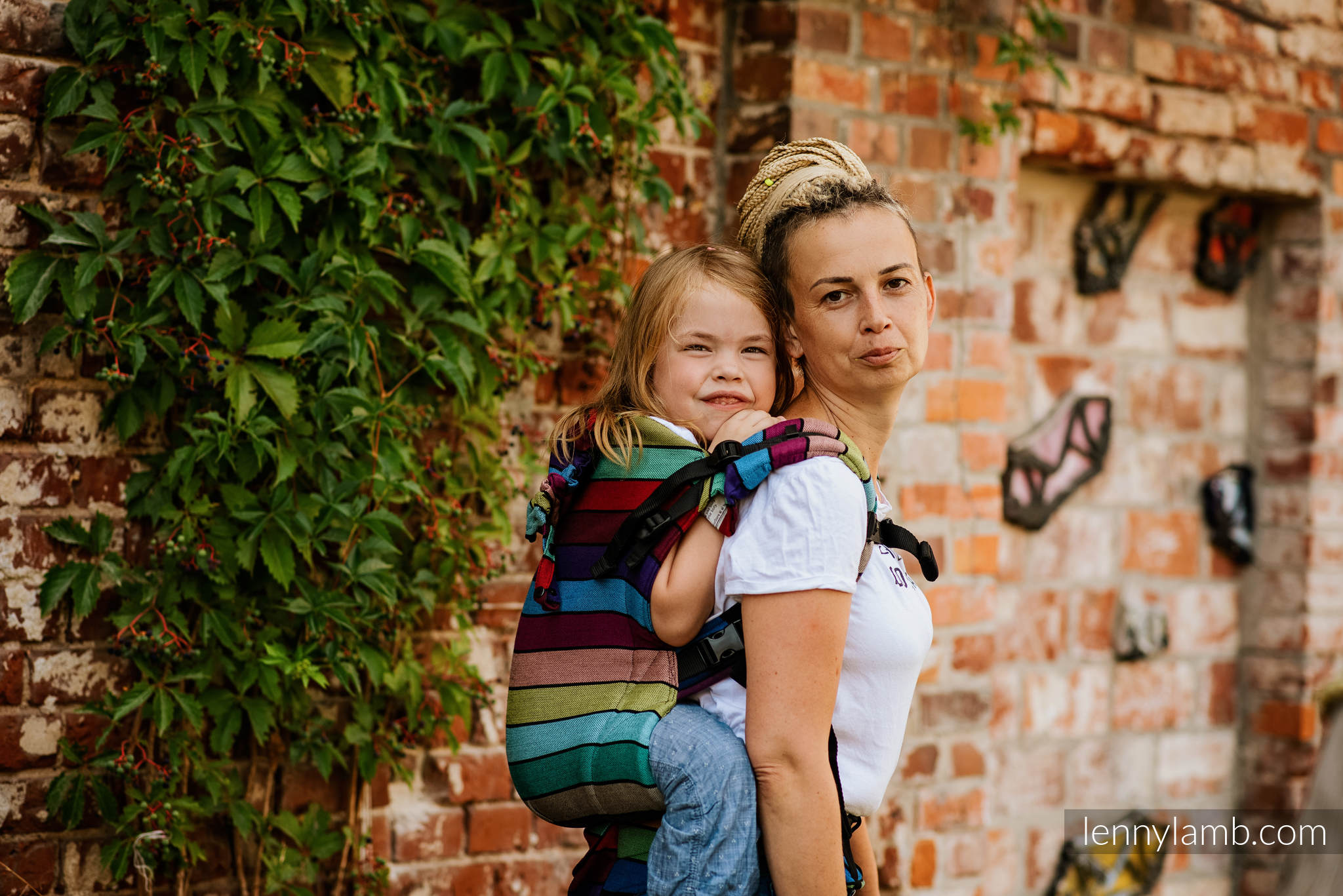 Babywearing matters. It is a sign of closeness, love and attention to the child's needs. And it does not expire suddenly, it does not become obsolete the moment the toddler starts to walk and run on his own. And while his developmental need to be active and do things on his own emanates strongly from that 1, 2, or 4 year old, there is still a child who has limited strength, can get very tired in one second, or just suddenly wants to feel the closeness of an adult significant other. No cheating, no trying to "set up a parent". And although sometimes the world tries to convince us that we should not carry too much "because he will get used to it", it is worth reminding ourselves in these moments that closeness is important, whether a person is 1 month old or 70 years old.
Will you tell me that a 3 year old is no longer lightweight and it is not so easy to carry her whenever she asks for it? Of course it is not! But is it a good enough reason not to lift a baby, not to dance with her in your arms, not to explore the world with her? In such cases ergonomic carriers are a great help! Soft, with a wide panel, preferably adjustable, because thanks to that you can perfectly adjust them to yourself and your baby. Thanks to the use of a carrier the weight of the toddler is evenly distributed on the shoulders, back and belly of the parent - and although you feel the weight it is definitely lighter. Is it that much of a difference? My other vacation memory is a picture of a day at the lake when my 2 year old suddenly felt sleepy, so I decided to go to the cabin with her and lay down for a nap in the shade. I didn't have a carrier with me because after all - haha! - it wasn't her nap time! Unfortunately, it turned out that she was no longer able to walk on her own, so I took her in my arms... Oh yeah, by the time we got to our destination, I definitely realized how comfortable it is to carry her in a carrier. Do you recall carrying toddlers on your shoulder? Are you comfortable in the long run? That's right.
You will find the LennyPreschool carriers HERE :)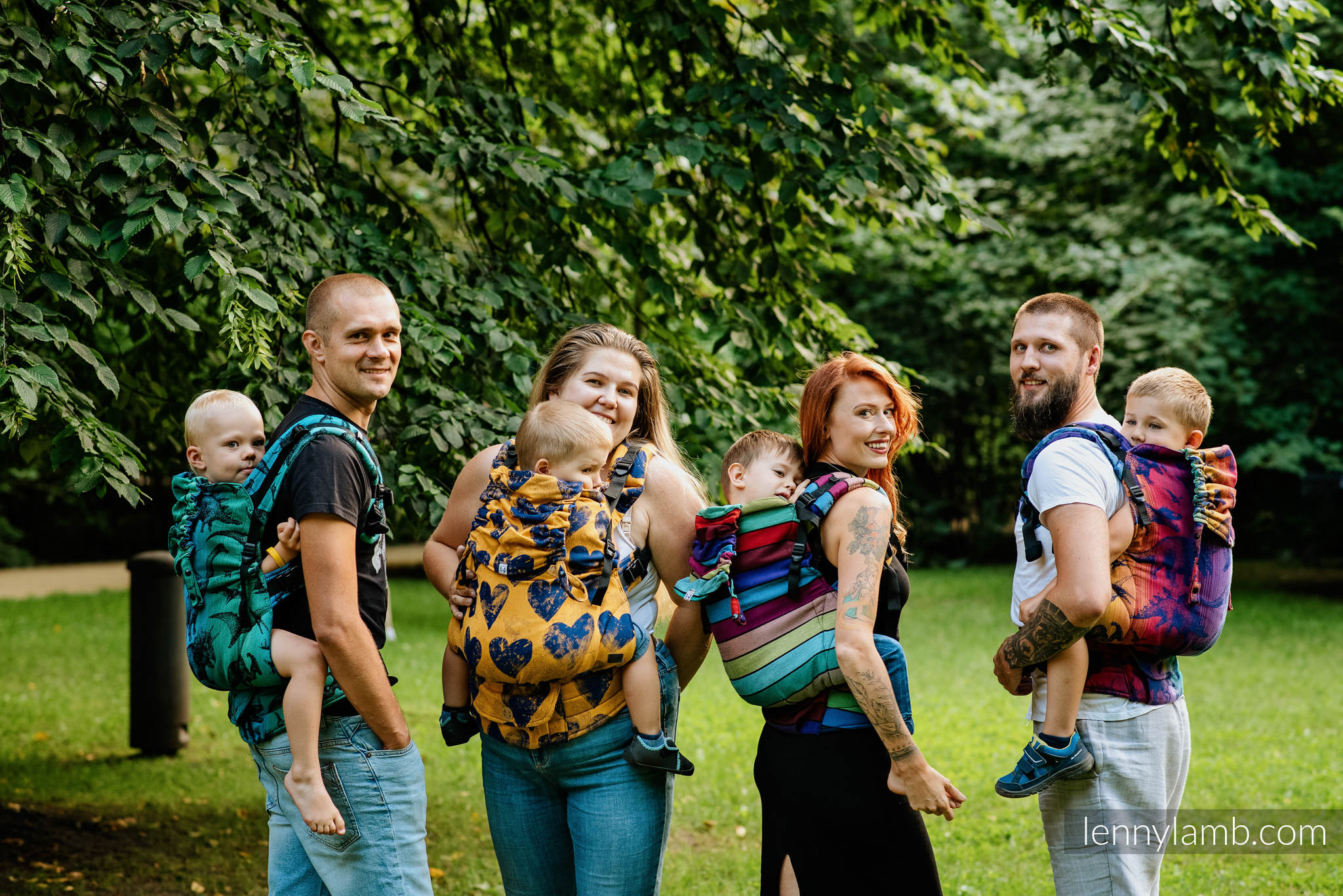 As a parenting counselor, I pay attention to what comes natural to us, including as a human species - closeness, babywearing, co-sleeping, responding to needs, creating a safe bond. As a babywearing consultant, I pay a lot of attention to ensuring that babies are worn safely, both for the toddler and the parent. As a mother of two daughters, I delight in safe, comfortable and developmentally supportive ergonomic carriers, which I can use not only when the child does not walk independently yet, but in every situation which requires it. Whether as a parent of a 1 year old tired after daycare, as a mom of an active 3 year old eagerly hiking in the mountains with the rest of the family, or as a mom of a 5 year old who rushes to pick up her older child from school and is already late....
Babywearing is great and has wonderful powers of closeness. If I can help myself with comfortable and safe gear, I'm happy to use it. Because I want to babywear. As long as my babies need it.
Author: Zuzanna Kołacz-Kordzińska
---