IMAsivo 2021 with Lenny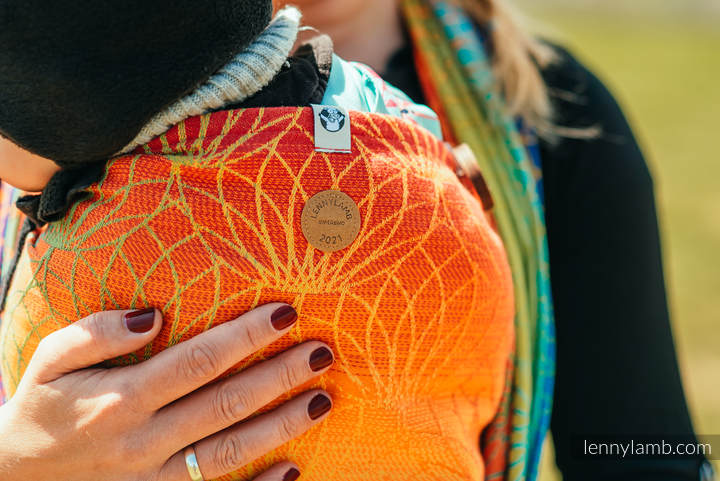 IMAsivo - the celebration of femininity and motherhood
"I love, dance and hug" are the words that brought 21 women together with their children in a beautiful initiative. These are women who have bonded and who, despite the pandemic reality, together with their babies decided to create a community celebrating motherhood and femininity.
IMAsivo - because this is the story - is the name of a cyclical event that originates in Mexico and has global reach. Its idea is to celebrate motherhood by dancing with a baby in a sling or a carrier. Thousands of women participate in IMAsivo in Mexico and around the world, doing the same dance routine. The event promotes family values, maternal closeness and an active lifestyle. Two years ago Kamila Klimont with a group of moms from "Chustotańce in Bielsko-Biała" took part in it, charming the jury and winning 3rd place in the category of foreign videos. The girls started a beautiful action integrating themselves and creating a close community.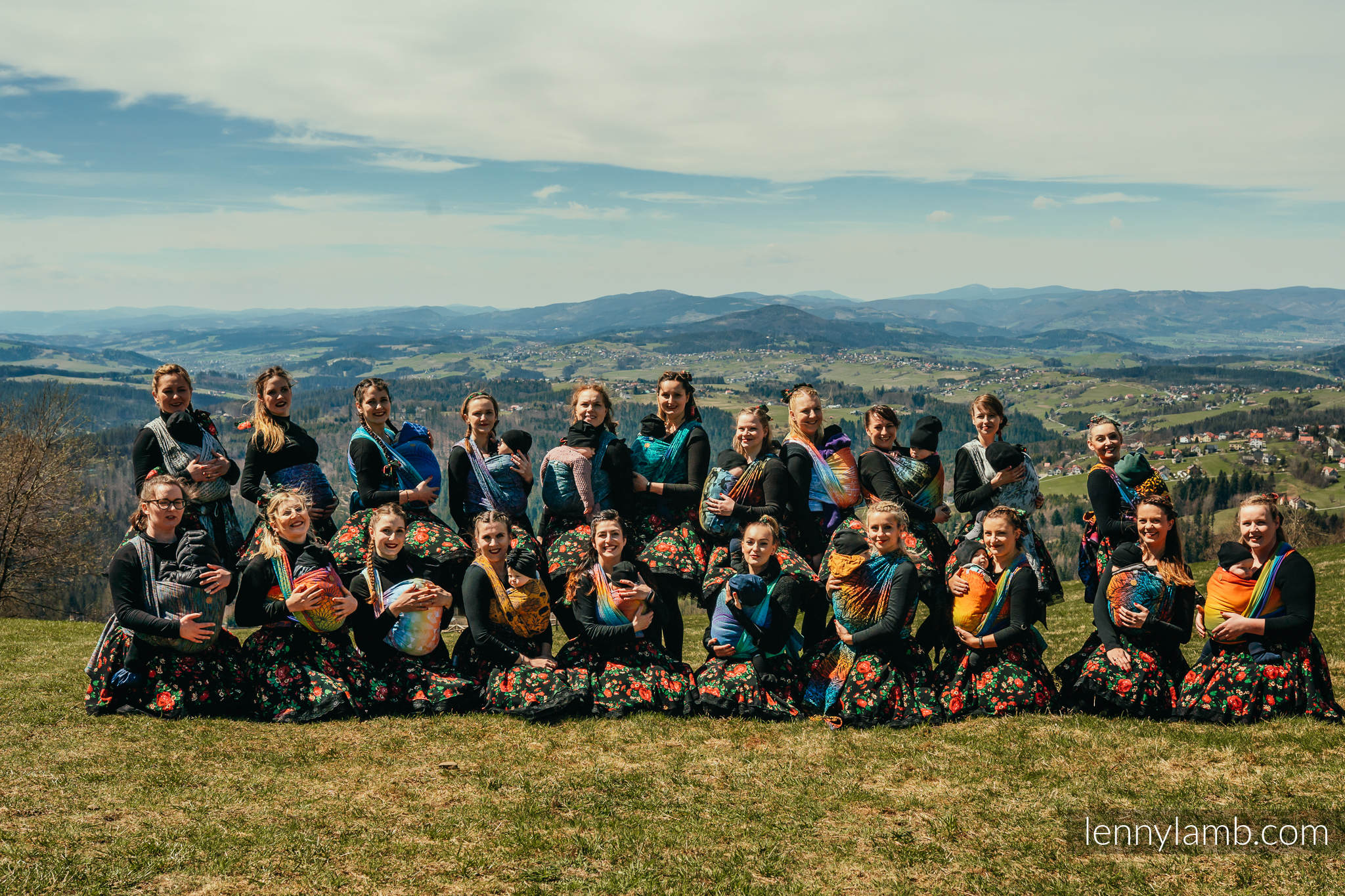 When this year it was decided that IMAsivo will be held again we had no doubt that we would take part in it. Even though the preperations had a slightly different - more digital - dimension, they were still full of enthusiasm and commitment. The nature of the event also changed a bit. Because of the pandemic, it became a review of participating groups. However, this did not stop us from taking up the challenge and joining in the dance.
131 teams from all over the world, four from Europe, including one from Poland. Here we are: 21 strong and beautiful women, wonderful and patient mothers, and 20 understanding children, whom we invited to dance together. We tried our best to show the beauty and charm of babywearing and being a mom. As one of us says:
"I love doing this, it is such a closeness with the children. This is my second child with whom I dance, we hug, we dance, these are special and very fleeting moments."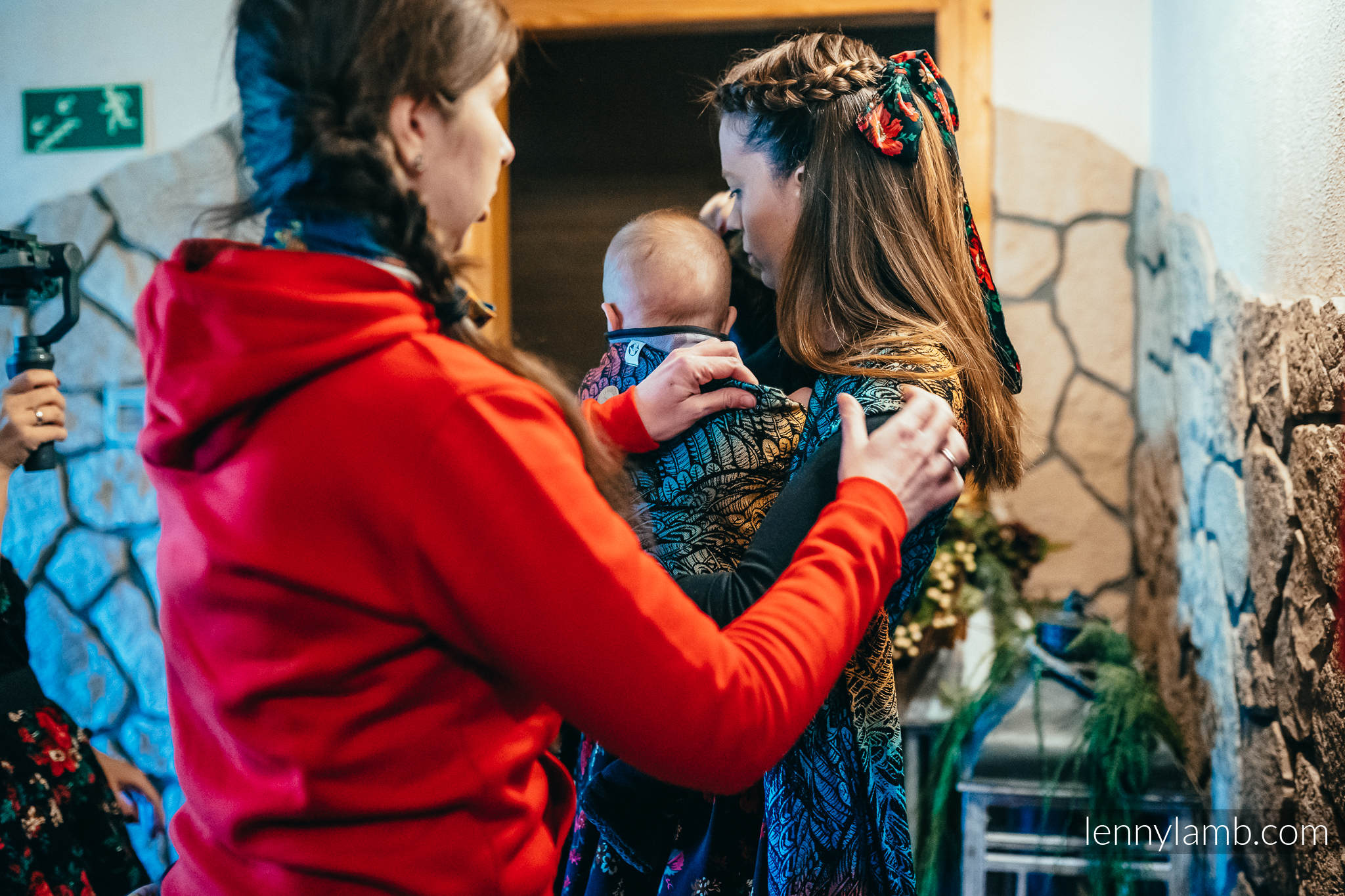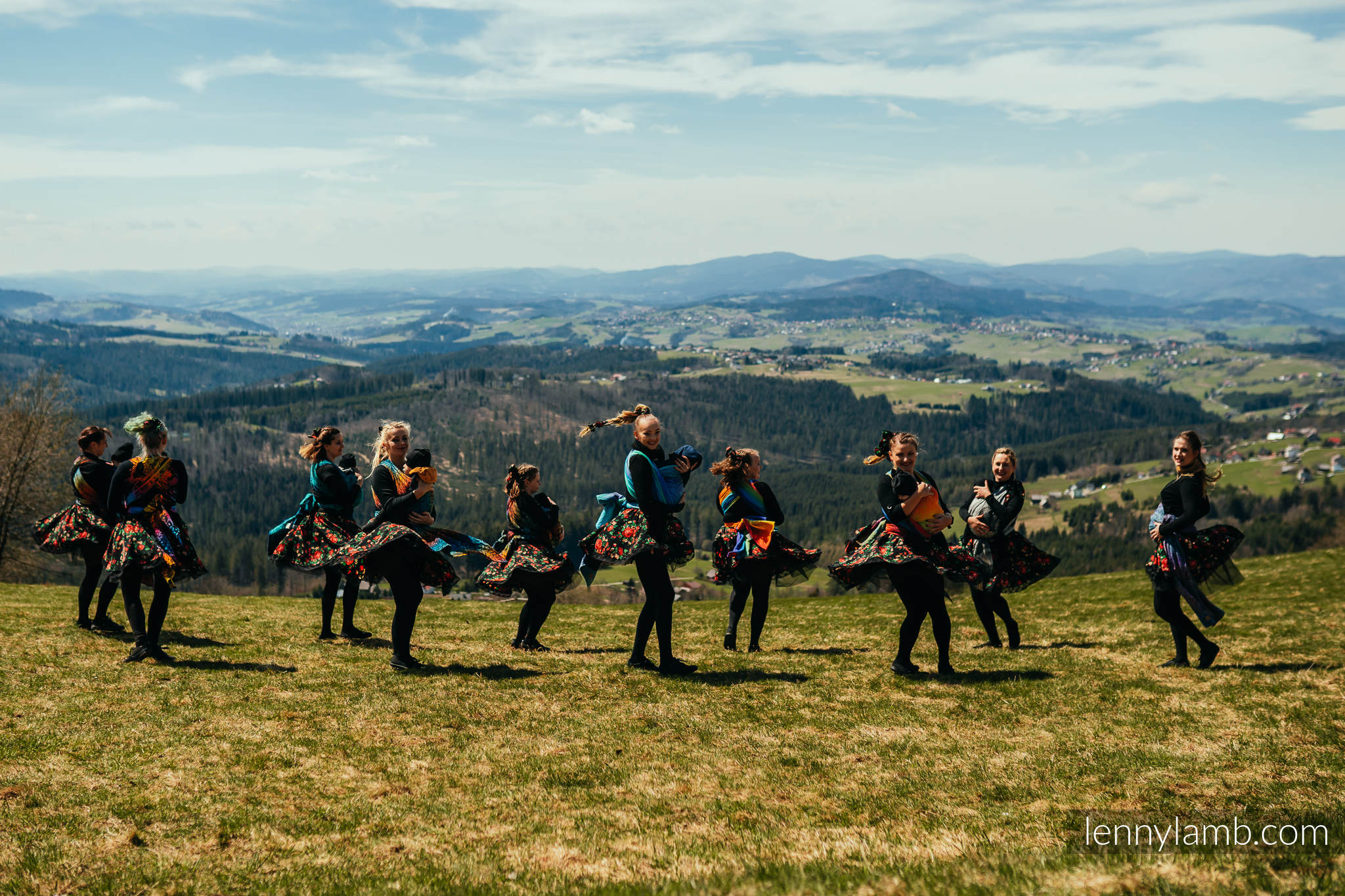 There is a lot of warmth and closeness and faith in modern motherhood that comes from the idea of the contest. It shows wonderfully how women can be supportive of each other and can integrate. It gives a sense of community not only with a handful of moms from their group, but also with women from all over the world. It is truly an amazing feeling. It is an invitation to celebrate contemporary motherhood in an intimate way, without rigidly adhering to traditional paradigms. The organizers directly encourage you to celebrate the Woman in you who has recently become a Mom:
"Get to know each other, live together and create a community of mothers like us. Show the world your pride in being a mom. Enjoy cool, safe and beneficial physical activity for us and our children. Emphasize our femininity, sensuality and beauty."
We accepted this invitation. We created our "tribu" which can be translated to the village of women and took on the challenge of learning the choreography together. Then we motivated one another, showed support and engaged our talents. All this to finally meet one May morning in the beautiful surroundings of our Beskids, on the top of Ochodzita, and there record our video for IMAsivo. The whole preparation process turned out to be very integrative, and the recording itself was just a kind of "the icing on the cake".
The pandemic reality surrounding our preparation were a challenge for many of us. In the end, however, they allowed us to enjoy the meetings and the effect of our work even more. The beautiful photos, videos, and memories will remain beautiful mementos of this time of motherhood, and the song will always bring a smile to our faces.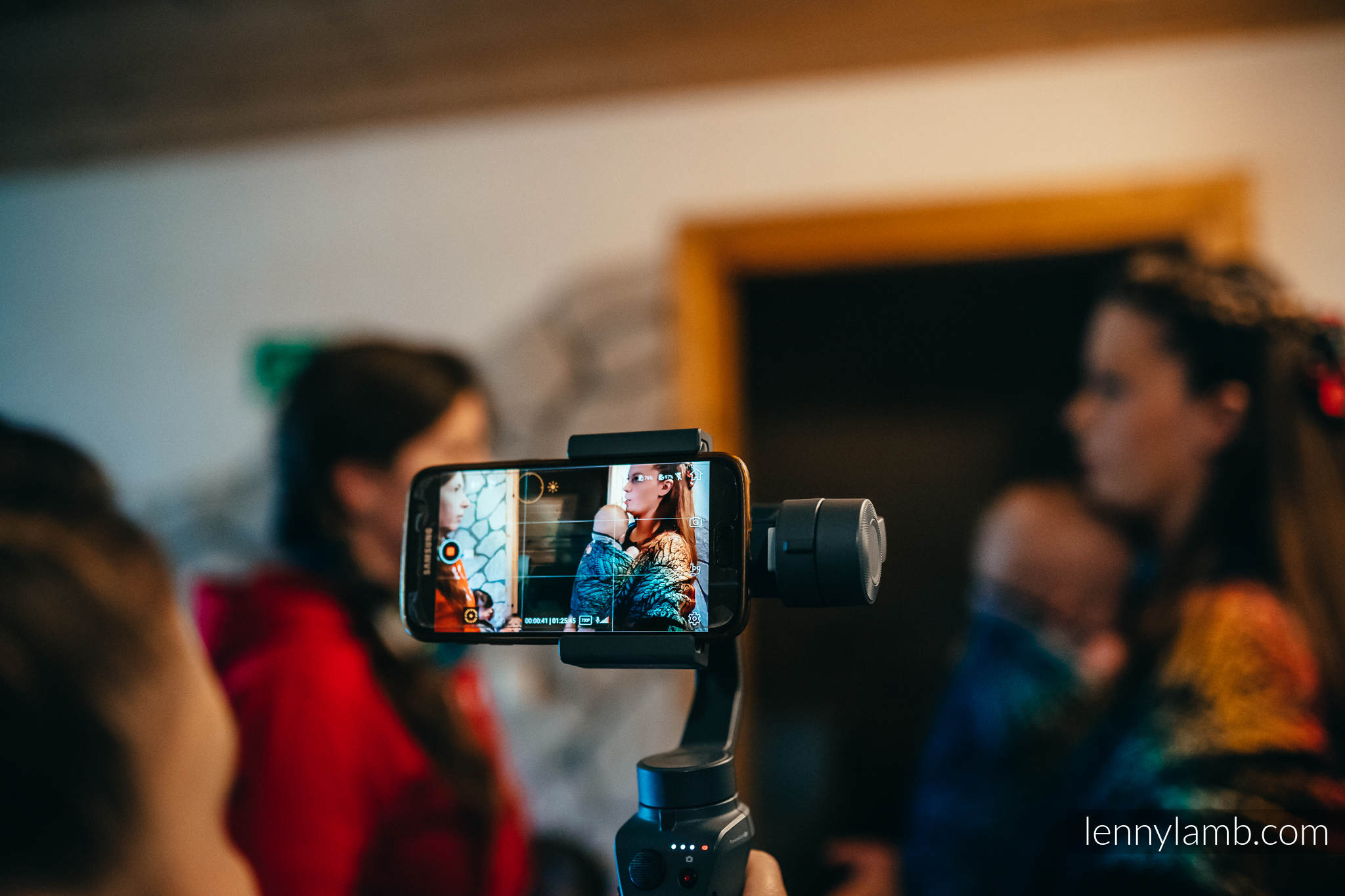 The song and the choreography united many women from all over the world, you can see videos of all the groups on the web. It is a great variety of colors, interpretations, richness of costumes and landscapes. It is a real festival of parenthood and femininity. As Kamila herself says:
"We are very proud to be part of IMAsivo. The amazing thing is that thanks to IMAsivo we can feel a part of the world, a community and unity. And to know that despite huge cultural differences and hundreds of kilometers of distance, each of us is the same, faces the same problems and fulfills her role as a Mom every day. In this one moment and in this one dance, for these few minutes we all create one big Circle of Women and dancing together - believe me - has great power."
During the preparation process, we asked LennyLamb if they would like to be a part of our project. Once again, we were convinced that there is power in this event: LennyLamb helped us to beautifully fill our video with phenomenal wraps, which remain a wonderful keepsake of the event after the preparations are over. We are so grateful for this variety of colors and patterns that we were able to wrap our children in. Something is over, the video is done, but really a lot of this initiative stays with us, both tangibly and metaphysically.
We invite you to watch our video, as well as a video from the backstage and a joint video - a collage with all the other teams participating in IMAsivo. Preparing for this event gave us a lot of joy and now we want to share that joy with you. See our piece of Poland in Mexico and a piece of Mexico in Poland!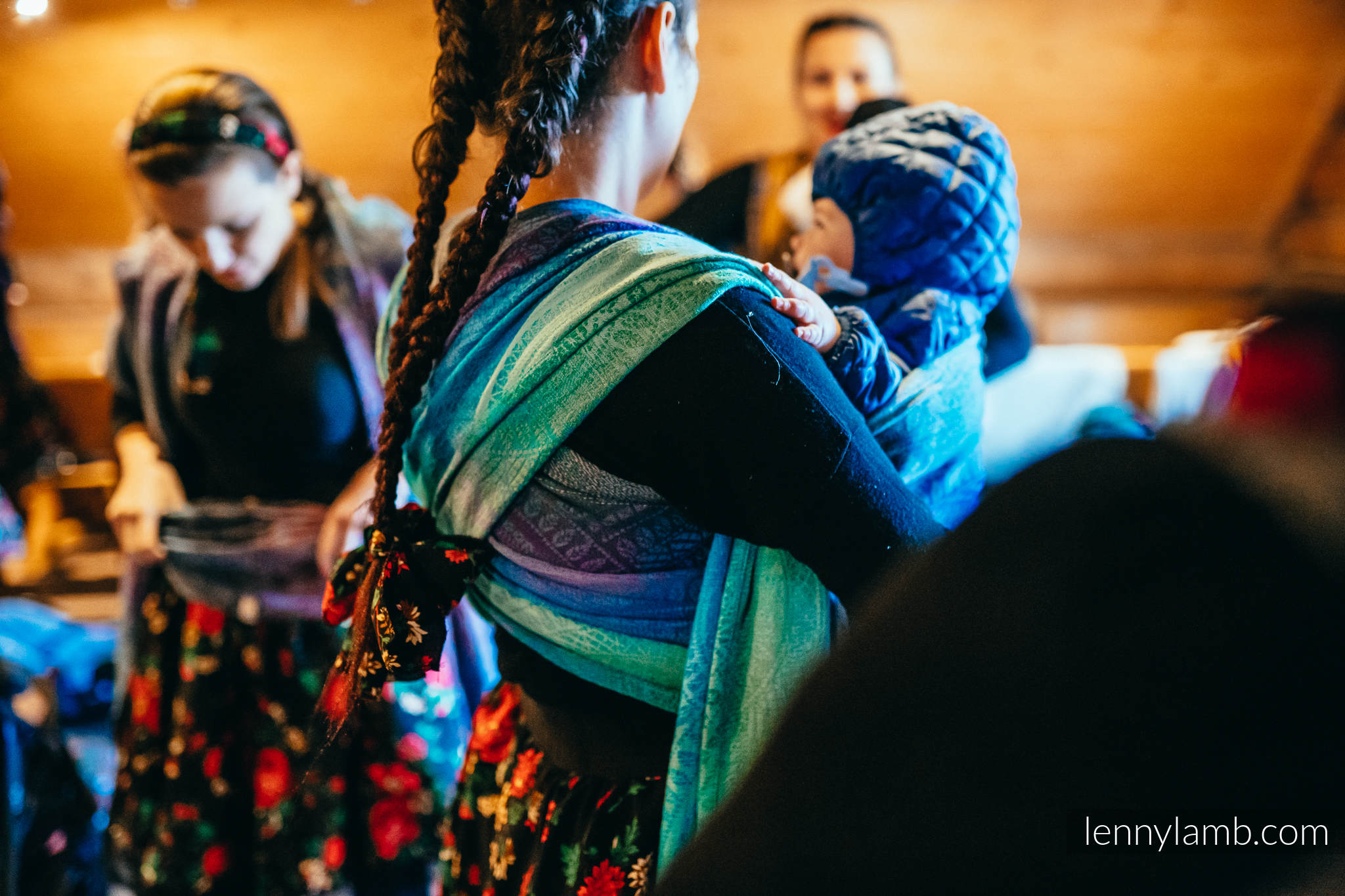 Our whole story is a lot of work, passion and love. It is not only the closeness of mother and child, but also the great unity and strength of women! IMAsivo reminded us that even now, when we are moms, we are still beautiful women and we are on the move. This is a reminder not only for us, but for every mom. Celebrate the femininity and motherhood in you wherever you are!

Ama baila y abrasa!

Link to the official video: Tribu Chustotance, Bielsko-Biala, Polonia #IMAsivo2021

Link to backstage from preparations: #IMAsivo 2021, Tribu Chustotance, Polonia | backstage by BOZKA



---